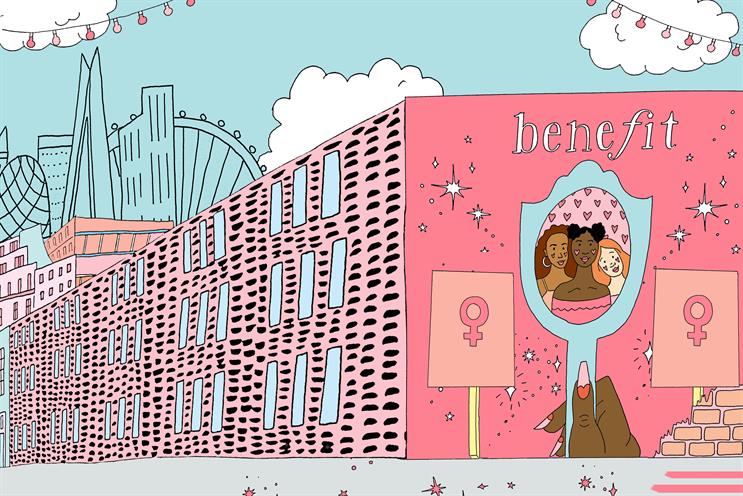 The activation measuring 23 by 52 feet aims to prove that "when women come together, they create wonderful things".
It will show the art as a work in progress to encourage women to come together and contribute to the murals. Visitors will be able to share motivational messages for other women or add a star to represent someone who has inspired them.
Benefit is using the experience to showcase its new brow pencil Brow Contour Pro, which brings together four elements in one product.
It runs in Shoreditch on 29 August and Brighton on 5 September, with the finished murals on display for a few weeks after the events.
Benefit Cosmetics' head of brand activation Kyra White said: "At Benefit we believe in the power of women supporting women and collaboration over competition.
"From building the Waterloo Bridge in wartime to our trailblazing founders who developed the first nipple tint(!), we know that wonderful things happen when women come together. That is why we have joined forces with artist Alice Skinner and a team of artists for the launch of our latest Brow product."