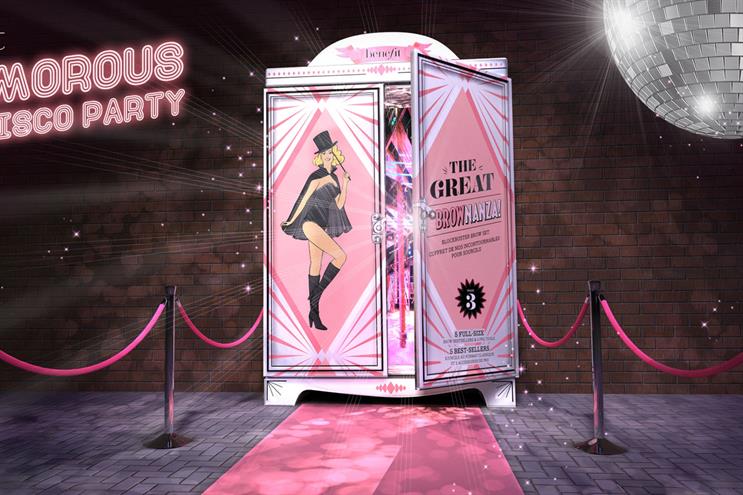 Guests will enter through a "magical" wardrobe where they can choose a 70s-inspired cocktail and have a complimentary brow treatment or a "Bene-makeupper".
After this they enter the nightclub area where they can have a dance. Benefit will be handing out samples to people who complete "missions".
It takes place at the Old Truman Brewery in east London on 20 and 21 October, and will then move to Liverpool on 25 and 26 October.