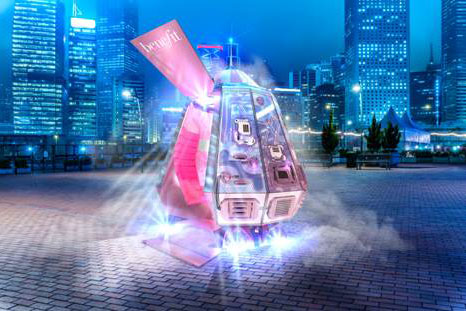 The activation will also feature "intergalactic pink astronauts" who will encourage people to enter the structure to try out the BADgal BANG! mascara.
The spacecraft-themed experience launches at Bluewater Shopping Centre in Kent on 2 February, and will travel to Manchester and Cardiff over the weekend.
Benefit also sent the pink astronauts around London and created a video ahead of the launch.
BADgal BANG! is made with "aero particles, which are the lightest raw materials known to man and commonly used in space technology".