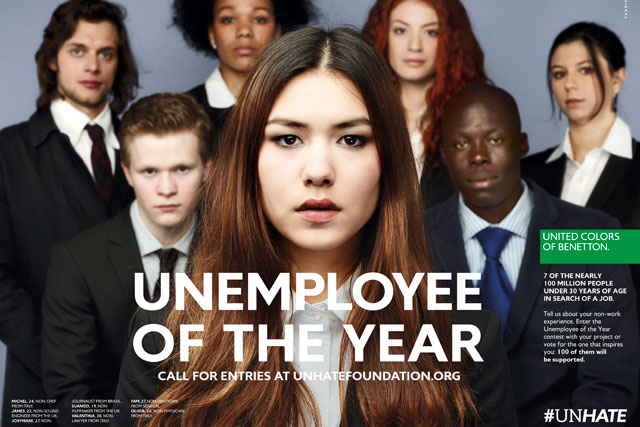 The fashion brand's worldwide communications director, Gianluca Pastore, told Campaign that he is planning to consolidate the business, which is currently run from Benetton's group headquarters in Italy.
"We will be consolidating it into a single network. It will take time, but it's the right way to go," he said.
Benetton, most famous for its striking and controversial series of poster ads in the 80s photographed by Oliviero Toscani, has started to increase its advertising spend, the bulk of which is online.
Its global marketing budget is currently £80 million, a large proportion of which is spent on the "unemployee of the year" campaign.
Pastore denied that he had any plans to alter Benetton's creative assignments. The business is currently handled by its own "communications research centre", Fabrica. The shop created the "unhate" campaign with 72andSunny Amsterdam that took the Press Grand Prix at Cannes this year.
Follow @Jezzalee