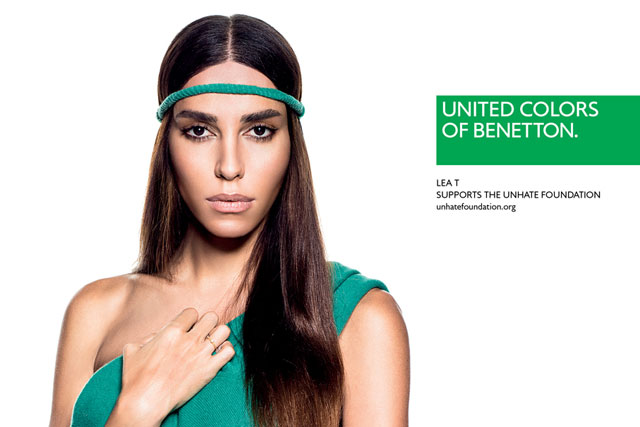 The product campaign, which launched in Paris this week, is seeking to drive home Benetton's commitment to tackling taboo subjects by recruiting disabled German model Mario Galla and Lea T, a trans-sexual Brazilian model seeking to overcome prejudice.
In total, the product campaign for Benetton's Spring/Summer collection stars nine ambassadors the brand believes are trendsetters.
Limited edition T-shirts with images from the campaign will be sold through Benetton's website. All proceeds from T-shirt sales will be donated to support activities of the Unhate Foundation charity, which has been set up to support the retailer's "Unhate" brand activity.
Benetton's focus on colour in the product campaign is paving the way for a new website, which will aggregate user-generated feeds from Instagram, Pinterest and Twitter to build an online community "entirely dedicated to colours".
Activity for the product campaign has been created by Fabrica and will run online, outdoor and in press.
Follow @mattchapmanuk