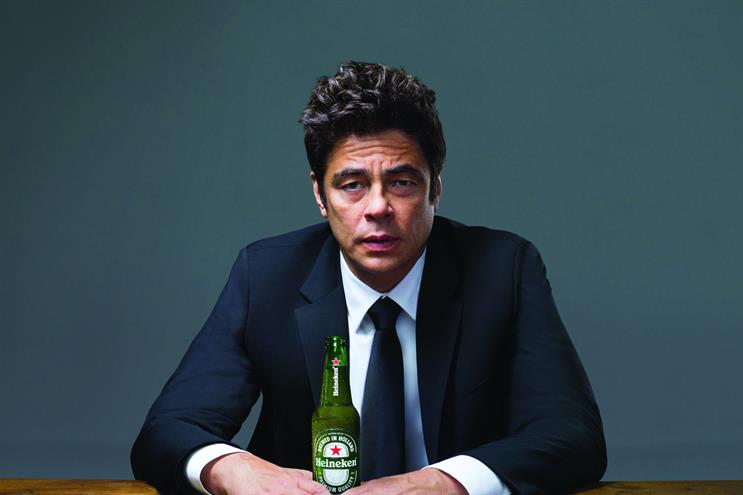 The integrated campaign will launch in 40 markets globally and feature three ads, digital activation, on and off trade activities and PR.
The humorous spots see del Toro comparing what is behind his own 'star' status to specific stories behind the Heineken star.
The campaign focuses on the beer and its quality and rich heritage. Heineken was first produced 142 years ago and is now available in 192 countries.
"Consumers increasingly want to know what's happening behind the scenes in all areas of their lives. This includes their beer of choice," said Gianluca Di Tondo, senior director global Heineken brand at Heineken.
"Our new campaign is designed to bring these to life in a fresh and innovative way, using the wit we have become famous for."
The new commercials were created by Publicis Worldwide and filmed in a variety of locations in Barcelona.