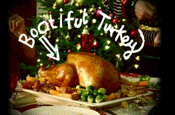 Agency Insight will manage the pitch, and is currently drawing up a shortlist with a view to holding first stage meetings next month.
The winning agency will be briefed to create a new campaign due to launch in the autumn.
The company's image has been dramatically hit in recent times, with an attack on its Turkey Twizzler product by celebrity chef Jamie Oliver followed last year by a damaging outbreak of avian flu at one of its farms in East Anglia.
Since then, sales have dropped by 17 per cent, according to TNS, and the chief executive, Bart Dalla Mura, has left the company.