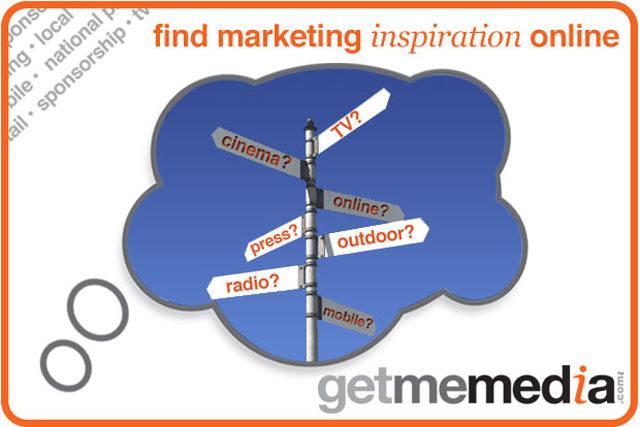 Do you go with what you've done before or try something different? It's a tough choice for any marketer. And, more importantly what new ideas should you try?
getmemedia.com provides a useful bespoke service that takes the hassle out of getting campaign ideas from media owners you might not know of. The briefing service enables you to submit a brief which could be anything from looking for experiential agencies or a sampling campaign, right through to 'I've got £100k, what can I do to target students?'
Confidentiality is assured, and we return top line ideas within 7 days. Why not discover something new?
Find out how here.