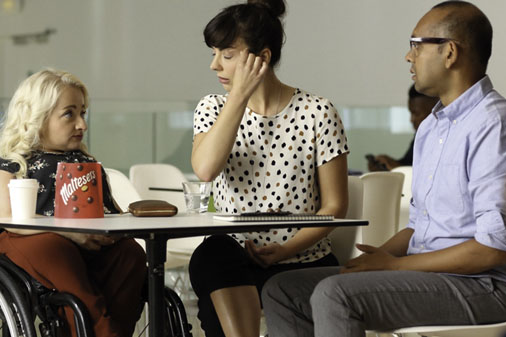 It wasn't just about gender equality but analysing the reasons there are so few women in top roles in agencies and marketing divisions. Returning to an industry renowned for its long hours after maternity leave puts many people off, something that Helen Calcraft, founding partner at Lucky Generals, thinks is a disaster.
Ageism and disability were also high on the agenda as MEC found that people don't think the older generation are catered for by advertisers, and Malteser's attempted to break taboos by featuring a woman with cerebral palsy joking about her love life.
This is not to say that Campaign readers are ignoring creativity. Far from it. Paul Burke's piece on the lost art of copywriting from October 2015 was still the most popular long read in 2016.
New trends such as slow marketing also proved popular after the thousands of people who literally watched paint dry for three minutes on TV, or for the full 11-and-a-half minutes on YouTube.
October 2015, by Paul Burke

September, by Nicola Kemp
May, by Kate Magee
November, by Nicola Kemp
September, by Brittaney Kiefer
October, by Nicola Kemp
October, by John Tylee
September, by Sandra Halliday
October, by Paul Burke
December, by Rooney Carruthers