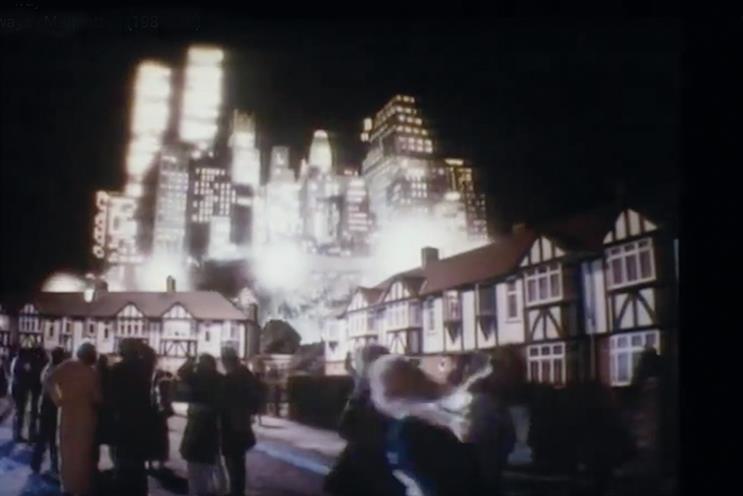 'Manhattan'
Saatchi & Saatchi / 1983
In the early 1980s, British Airways was in a tailspin. It was losing £300m a year and its reputation was in the doldrums. Saatchi & Saatchi was employed to boost City confidence, raise staff spirits and get bums on seats.
No doubt to its great delight, Saatchis discovered that things weren't all bad. In fact, more people were choosing BA to fly across the Atlantic than the entire population of Manhattan. And so this breakthrough commercial was born.
It used the latest special effects to visualise the whole island of Manhattan landing here in the UK. It hovers overhead in true Close Encounters style. British blokes stand outside the chippy gawping skywards. Housewives on doorsteps look up in dread, clutching empty milk bottles to their hearts.
It feels creepy now. But it worked, and BA became the world's favourite airline. Nowadays, a hideous lump of Manhattan real estate still flies over here. But he uses Air Force One and has to land in Stansted.
Danny Brooke-Taylor is a founding partner at Lucky Generals