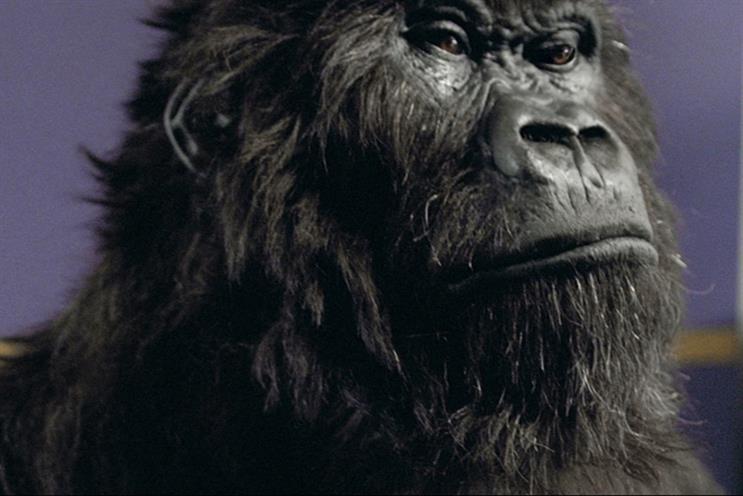 'Gorilla'
Fallon / 2007
We never felt it coming in the air… but, oh Lord, what an impact it made. Cadbury felt modern, relevant and top-of-mind with one deft drum stroke.
Every creative was green with envy and this ad is still constantly referenced by teams today. Not only was it a step change for the category, but opening with the title "a GLASS and a HALF FULL PRODUCTION" neatly sidestepped the issue of "Where is the product?" and "How is this branded?" This device is frequently used these days.
It captured a moment of anticipation followed by sheer joy, which (for me) is the chocolate experience. It was superbly crafted – even now, 11 years on, the gorilla still feels pretty authentic. And, of course, the Phil Collins drum solo was the perfect choice of music.
Rosie Arnold is outgoing creative partner and head of art at Abbott Mead Vickers BBDO