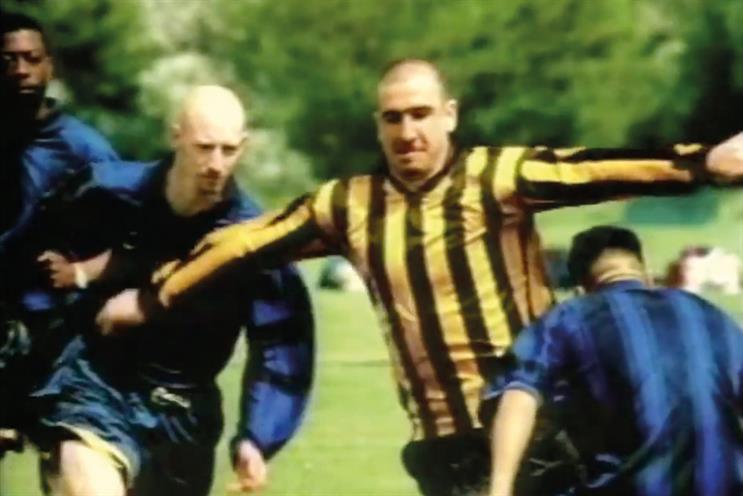 ''66 was a great year'…
Simons Palmer Denton Clemmow and Johnson / 1994
The poster that broke all the rules… No more than six words on a headline? Fuck that – we're going to write 11 and they'll all be brilliant. And that face, eye, front, collar up. Look at it! A cocky two-fingered reminder that the best thing about English football at that time was French.
…and 'Parklife'
TBWA Simons Palmer / 1997
Those first 12 frames. The crack of the egg. The sound of yolk hitting the fat. "Football, football, football, shuddup." Then THAT track. Phil Daniels over Ian Wright, both in full swagger. Even now, "Parklife" still has the minerals to take my breath away. Best music choice. Ever. Best casting. Ever. Best editing. Direction? Best ever. Best use of chutzpah. This is proper storytelling at its best. God I wish I'd done it.
Vicki Maguire is chief creative officer at Grey London