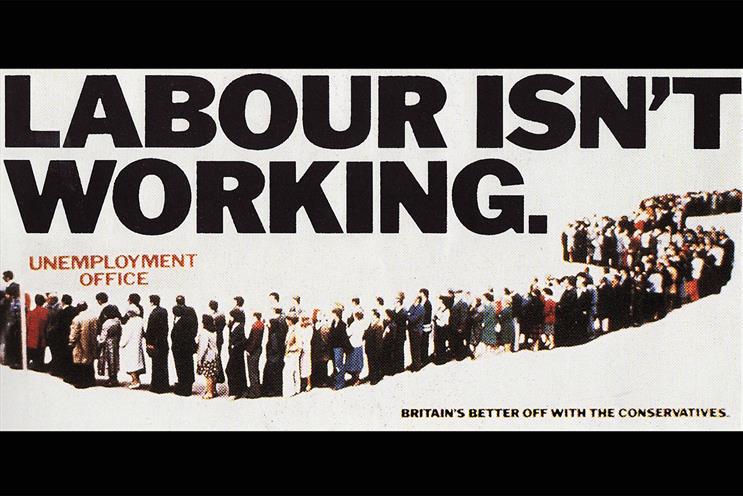 'Labour isn't working'
Saatchi & Saatchi / 1979
You know the one about the big red bus with a big fat lie on the side that everyone believed? Well, its origins can be found in Charlotte Street, 1979. Labour, apparently, wasn't working. The purest of posters. Three loaded words. Zero fat. But beneath the simplicity lies an untruth.
Looking at it now, you'd be forgiven for thinking that unemployment must have been terrible to justify the poster's sentiment. In truth, unemployment was at 6%. For the next few years with a Tory government, it was pretty much the same. Even these days, it hovers around the 5-6% mark. But the truth should never get in the way of a good poster. And the boldest typography known to man meant no-one dared question it.
Fake news was deemed news. The country bought it. Enter Thatcher stage right. The rest is history.
Darren Bailes is executive creative director at VCCP