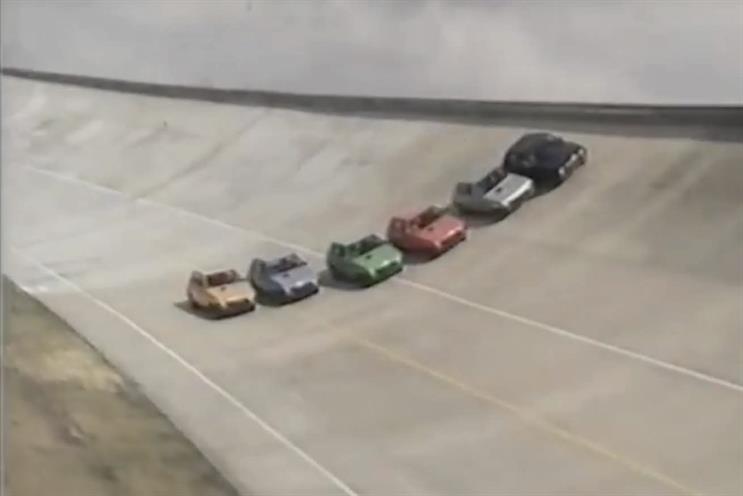 'Handbuilt by robots'
Collett Dickenson Pearce / 1979
Automated car plants are two-a-penny now, but in 1979 this was science fiction-made-reality. Up until that point, all we'd seen on car production lines were blokes called Dave and Nige in oil-soaked blue overalls. And now here was something unbelievably different. Clean, electrifying, space age. And that music – joyous, uplifting and unmistakably Italian. It just oozed cool.
No voiceover, no shots of the car driving around town by "typical British man", just a ballet of machinery and an opera to accompany it. And that brilliant nod to The Italian Job at the end with the cars driving on to the transporter. Beautiful.
In the following years, this way of telling stories – beautifully engaging visuals, stunning use of music and just a line to pay it off at the end – would become the calling card of the UK advertising industry.
And something else to note was this was a two-minute epic that took over the whole break during News at Ten. Utterly unheard of at that time. Everything was 30 seconds. Then along came this and it was the only thing being spoken about the next morning. It wasn't just a break in the news, it was the news. This ad only ran once but is remembered still by everyone who saw it.
How timely it is to surface such a piece of work, with automation once again at the forefront of people's minds – a persistent human tension.
James Temple is the former executive vice-president and chief creative officer at R/GA London