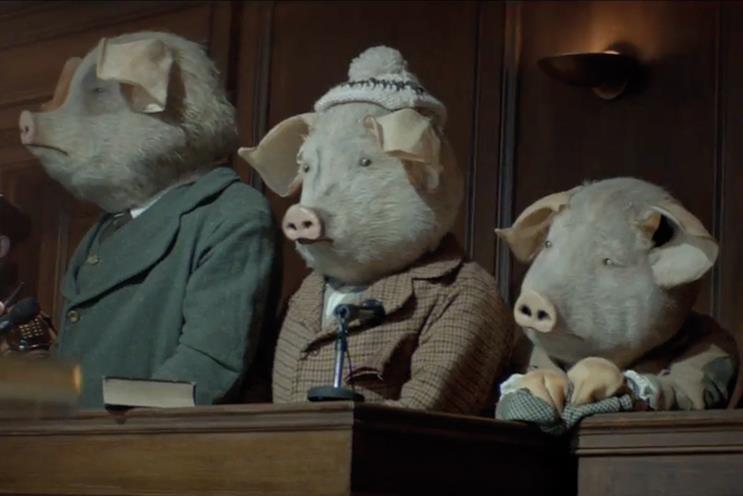 'Three little pigs' and 'Points of view'
Bartle Bogle Hegarty and Boase Massimi Pollitt / 2012 and 1986
Twenty-six years separate these two spots. Amazing really. Both are testament to the brilliant idea established by BMP in 1986. That's 1986. I'm guessing a massive percentage of adland wasn't even born then.
"The whole picture" sums up the brand's point of view and position on journalism with perfect insight – and still does. Bartle Bogle Hegarty was bang-on to resurrect the idea and pay such a glorious homage to the original.
Both spots were seminal and both perfectly executed and crafted. A truly watertight use of 30 seconds for the original, and an immaculate use of 120 seconds for "Three little pigs" that deserved all the gongs the folk on La Croisette threw at it in 2012. Hats off to all concerned.
The creatives on the original must have felt equally proud as punch to see their idea thriving nearly three decades later. That's the stuff of a creative's dreams. Unless the whole country plummets into a brutal dictatorship where opinions and open journalism are boiled in a cauldron, I hope the idea at the core of these two brilliant spots is still going strong in another 26 years. The whole picture indeed. Wonderful.
Dave Monk is executive creative director at Publicis London