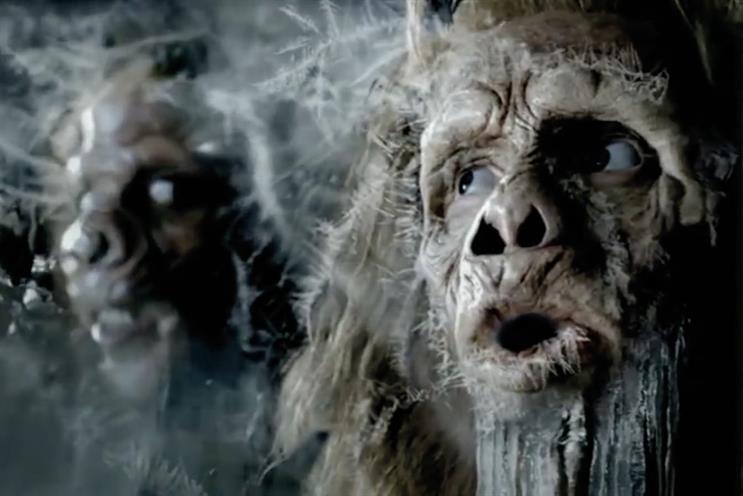 'Surfer' and 'noitulovE'
Abbott Mead Vickers BBDO / 1999 and 2005
"Surfer". Some feedback. I know it seems like a lot, but honestly we're nearly there.
• We'd like to see an option in colour. Our audience don't watch black-and-white films.
• Would it be possible to see the guys enjoying the product in an on-trade environment after catching the wave?
• Refreshment queues. We take your point that there is plenty of water in the film but we'd really like to see an option with a drinking shot in.
• VO. We still believe that an Irish voice would help branding. Also, is there any way to make him sound a bit more aspirational. He's quite moody!?!?!?!
• Some people in the office find the horses a bit scary. Lose them.
• Music. Sounds distorted. Will this be fixed in sound?
• Endline. "Good things come to those who wait" needs more immediacy. More of a call to action. Had you thought about "Your time is now"?
Thanks guys. Nearly there. It's really starting to take shape. With these tweaks, we'd be happy to share it with the board at the Q3 meeting.
"noitulovE." I love it so much. It's just brilliant, isn't it? It's a story about three guys enjoying a hard-earned beer at the end of a long day. It's not a story about changing the world. Or living your best life. Or quitting your job and opening a kite-surfing shop. It's an honest story directed with so much love that I want to stand up at the end. It's just so lovely to see a proper entertaining TV ad. A great script with the balls to say: "We show the whole of evolution in 60 seconds."
When I look at the ideas behind the ads on my telly today, advertising seems to have stopped evolving. Instead of mutations and outliers pushing everything forward, anything that sticks out gets killed off. It's survival of the shittest.
Oli Beale is partner and executive creative director at Anomaly London