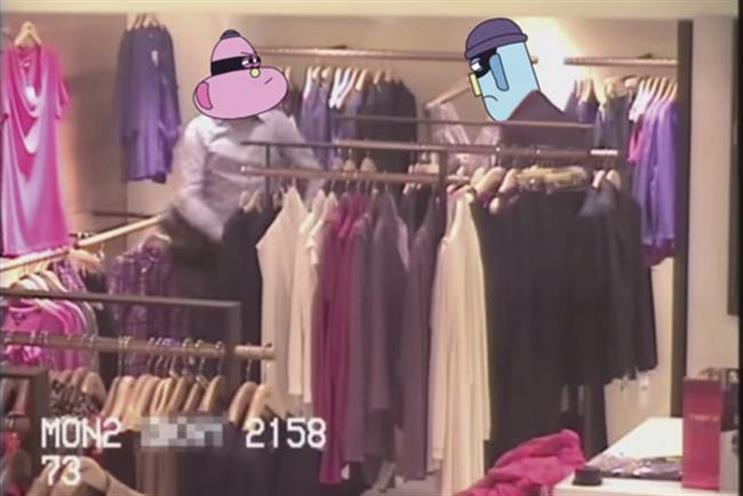 'Sorry, I spent it on myself' and 'Shoplifters'
Adam & Eve/DDB / 2014 and 2015
1968 was a great year. Boase Massimi Pollitt was founded (Yes, yes… and Campaign.)
Over the proceeding 50 years, the occupants of 12 Bishop's Bridge Road have gone on to produce almost as many incredible campaigns as people they inspired to join the industry.
Harvey Nichols was no exception. For 17 glorious years, its campaigns impressed awards juries and depressed rival agencies.
Harvey Nics was undoubtedly one of London's most coveted accounts, and most probably one of its least profitable ones. It knew full well the value it had to offer its agency: a client that believed in the power of creativity, was willing to take risks and really committed to the ideas it bought. In short, the kind of client agencies would pay to work with.
An excellent exposition of this commitment to ideas was the "Sorry, I spent it on myself" Christmas campaign by Adam & Eve/DDB.
There was a nicely crafted film showing disappointed gift recipients and chuffed gift givers. But what made this so strong was the way the fashion retailer doubled down on the idea: actually selling bags of gravel, boxes of paper clips and bath plugs online and in-store.
I'm not sure if anyone actually bought any of the elegantly packaged crap for their loved ones but the mere fact it existed was a delightful enough gift for any fan of creativity.
Another great campaign was for the Rewards app. It used real security camera footage of people shoplifting from the store, summed up by the words: "Love freebies? Get them legally."
Like all the best ideas, unbelievably simple. It could have been even simpler if they had not bothered with the animated heads. Such a powerful and funny demonstration of the brand's desirability didn't need further embellishment. Now it's left Paddington, will Harvey Nics reach the same heights in the next 50 years?
Damon Collins is a founder of Joint