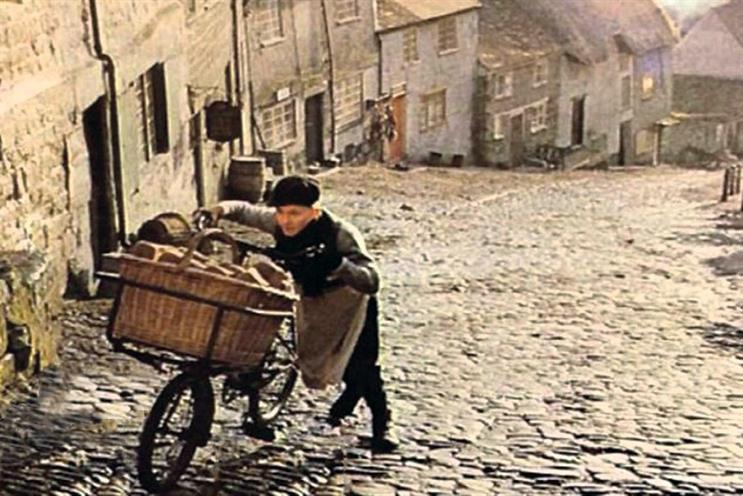 'Boy on bike'
Collett Dickenson Pearce / 1973
It's abundantly clear from the opening frames of Collett Dickenson Pearce's classic "Boy on bike" ad for Hovis that the genius at the helm is Ridley Scott – the same talent behind the science-fiction classic Alien.
The boy on the bike's struggle to make it up the cobbled streets of Gold Hill in Dorset is, in a way, not dissimilar to Ripley's struggle against the Xenomorph. It has been argued that the Xenomorph is no different than a force of nature. Its behaviour is not premeditated. It doesn't perform acts of good or evil. It is reactionary – doing as it's meant to by design. Just as a strong wind or a steep cliff's edge cannot be held accountable for the death and damage they may cause, so too is the hill behaving as is its wont.
At the end of their journeys, Ripley and the boy both fall victim to a classic "false ending" and both dig deep within themselves, conscious of what needs to be done next to survive.
For Ripley, she believes she has escaped the Xenomorph as she boards the escape shuttle. It is only once safely inside that she realises the alien is there and she must blast it into space, lest it return to earth with her and destroy all humanity. Whereas the boy – upon learning he will have to go up the hill again another day – conspires with the village baker to eat wheat-germ-rich Hovis to make his future journeys as effortless as his speedy descents.
While Hovis is a nostalgic look back and Alien a bleak look forward, both have – in their own unique way – influenced generations of creators in their wake.
David Kolbusz is the chief creative officer at Droga5 London