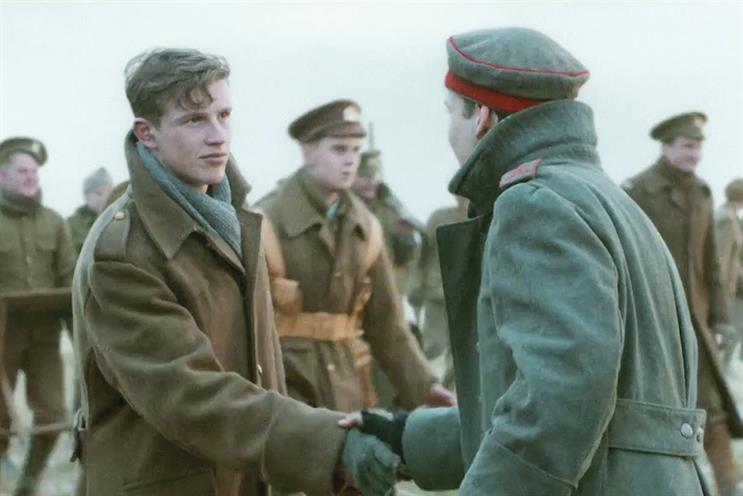 'Christmas is for sharing'
Abbott Mead Vickers BBDO / 2014
2014 was the year the mittens finally came off in the (now slightly wearisome) annual battle of the Christmas brands, when Abbott Mead Vickers BBDO waded bullishly into the fight with typically beautifully rendered aplomb to deliver an epic retelling of the Christmas Eve footballing truce between entrenched German and Allied troops.
Whether one finds the resultant Paul McCartney homage goose-bumpingly affecting or bum-wincingly inappropriate is a matter for one's own personal threshold of marketing squeamishness, but you cannot deny the level of ambition and commitment on display here. Sentimental? Yes. Cynical? Maybe. Fuck all to do with a supermarket trying to flog battery-farmed turkeys with piss-burns on their scaly ankles from not having the leg strength to support their monstrous, genetically enhanced, waterpumped bodies? Absolutely.
But still, some four years later, it remains a startlingly bold move. At a time of year when we all go a bit too fuzzy felt in our attempts to get the Goggleboxers weeping, it required pretty damned big Christmas balls to take a marketing risk such as this.
Jonathan Burley was formerly chief creative officer at Y&R London