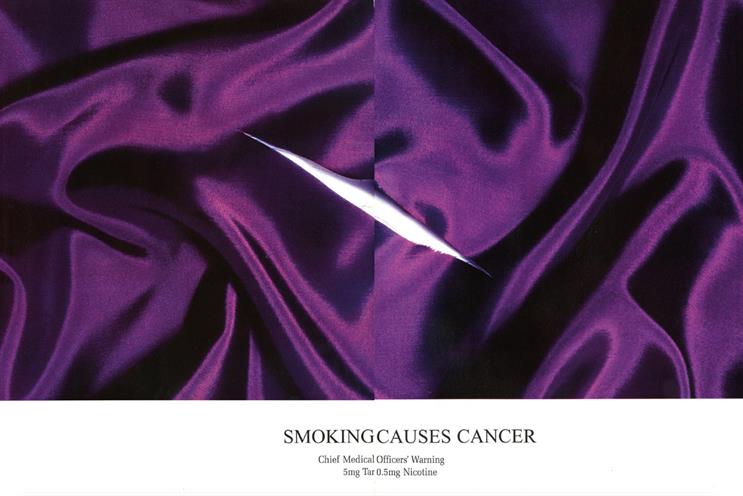 'Slash'
Saatchi & Saatchi / 1990
I was never lucky enough to work with or even meet Paul Arden. I only know him from the incredible legacy of his work and his books. And among all the brilliant advice in his books, one piece stood out for me: "Astonish me."
It was what the art director of Harper's Bazaar, Alexey Brodovitch, told a young Richard Avedon. And it's exactly the effect this original Silk Cut poster has. It takes the executional polish of Collett Dickenson Pearce and combines it with the directness that was Saatchi & Saatchi's trademark.
And 28 years later, it's still fresh. Has there been a finer poster since? Not for my money and that's probably because Arden was a total one-off.
After being a brilliant creative, creative director, executive creative director and director, he then went on to become a best-selling author. Astonishing ad. Astonishing man.
John Treacy is executive creative director at Proximity London