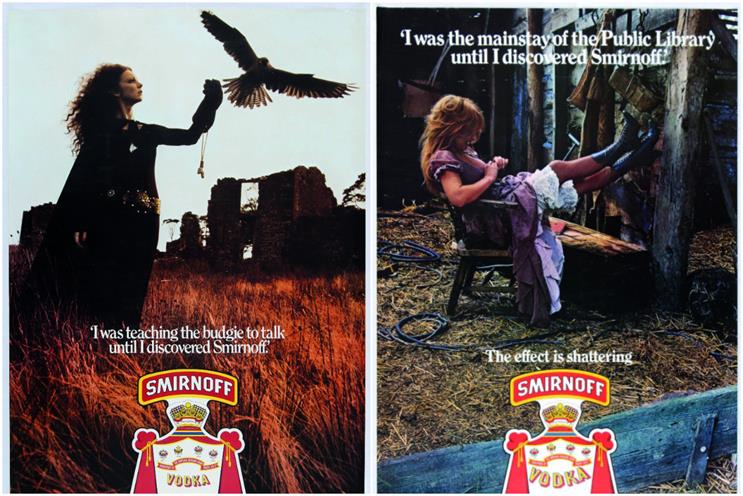 'Until I discovered Smirnoff'
Young & Rubicam / 1970
How things have changed in advertising over the past 50 years!
At first glance, this iconic Smirnoff campaign is easy to dismiss. Full of terrible stereotypes around gender roles and occupations (you'd never use the "dullness" of being a librarian or accountancy as a starting point for a campaign any more). All the men with cigars, all the women without bras. Highly sexual imagery, sometimes reminiscent of a Hammer horror or maybe Ken Russell. It's definitely had its time.
But that's the point. In the 1970s, before alcohol advertising regulations had bitten, this work was incredibly modern – and completely different. It represented a true creative leap and catapulted Smirnoff (and vodka in general) into the hands of stylish and aspirational folk everywhere. It made and defined vodka.
And even though no creative or brand now is ever going to stand a woman in flowing black on a hill with a falcon, without a great sense of self-referential humour, at the time this was exciting. Dangerous. And effective. A great example of the efficacy of brilliant creative minds who take us to places others don't dare.
Laura Jordan Bambach is chief creative officer at Mr President