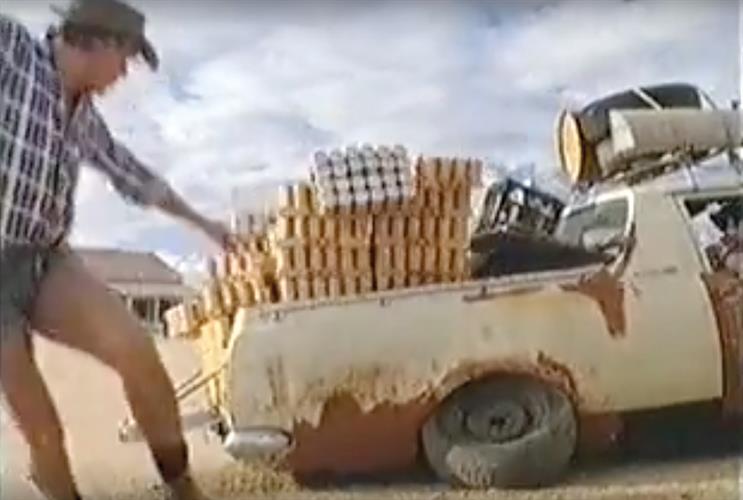 'Sherry'
Saatchi & Saatchi / 1986
It's almost shocking when you look back at it now, more than 30 years ago. We've come so far as a culture. Yet to have to review this piece of work in the wake of current social movements – well, that's a challenge and no mistake. But thank goodness that, collectively, we've woken up to the need to portray Australians with the respect they deserve.
It's still XXXX-ing funny. It was hilarious back in the day when, yes, the ads were better than the programmes, Nan. Well, some were. I mean, Winner Takes All was fairly compelling. But this? This is the ad equivalent of Del Boy falling through the bar, and then the chandelier landing on top of him. It's got 38 words of dialogue. Including an "Eeeeaaahhhh".
It's got a sheep-shearing set-up. A sly nod to medically dangerous alcohol consumption in the middle. And it ends with perfect slapstick, and an underplayed punchline. Fuck. Yes. Oh, and then one of the best endlines of all time.
Ben Mooge is executive creative director at Havas London