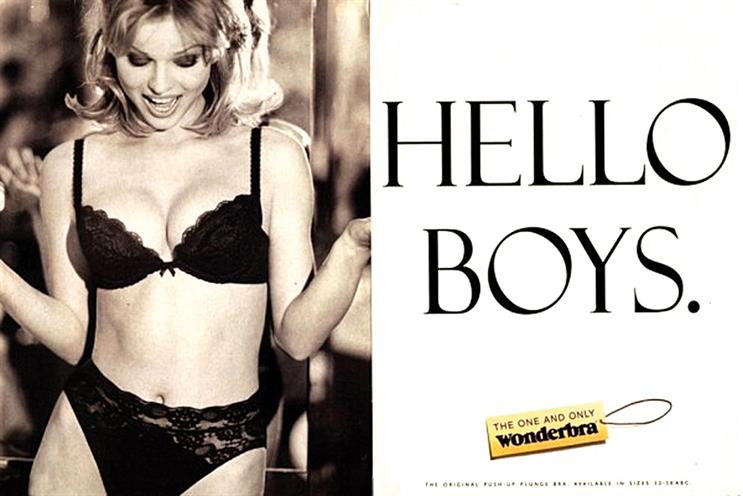 'Hello boys'
TBWA / 1994
Starring model Eva Herzigova, this poster caused such a stir that urban myths recounting traffic bumps were soon in circulation.
Wonderbra was a fantastic product that enhanced women's assets, rather than just keeping them comfortable, and the agency went further and created a campaign that also appealed to their men. There were detractors, of course – people who felt it wrong that women should be portrayed as strong, sexually liberated and empowered.
Technically, it's a masterful execution. Shot by Ellen Von Unwerth and art directed by Nigel Rose, it obeys all the rules of a great poster, with a striking visual and a simple headline that engages the viewer's brain. Proven principles that many still seem to ignore these days.
In 2011, it was voted as the greatest poster of all time by a public and industry panel, beating the iconic "Labour isn't working" and the World War One Kitchener recruitment poster. Personally, I was never a huge fan; it just felt a little bit Carry on…. But, hey, I'm sniping… and obviously hugely jealous. In the end it worked brilliantly, and that's all that matters, working wonders for sales of the bra and for the career of Trevor Beattie, the creative director.
Dave Henderson is creative partner at Atomic