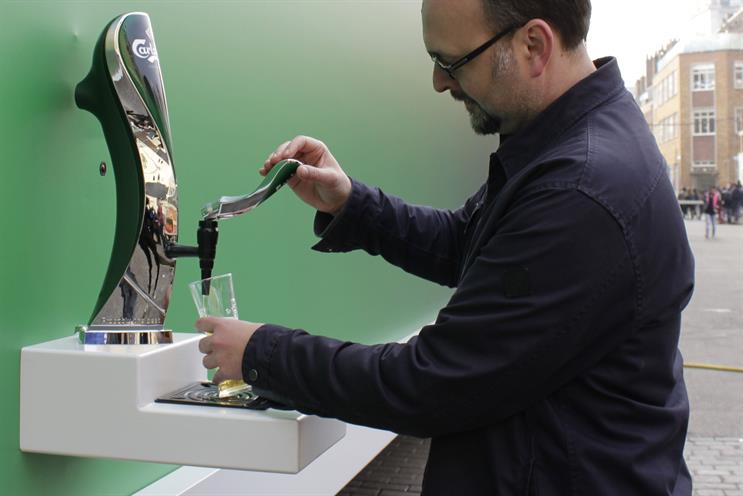 The poster is placed near to the Old Truman Brewery in London and features the line: "probably the best poster in the world".
It was produced by Fold7 and Mission Media and follows the return of the "if Carlsberg did" campaign earlier this year.
The font will be manned by a team of people, including a plain-clothed security guard. Consumers will be allowed one sample.
Dharmesh Rana, the senior brand manager at Carlsberg UK, said: "We want to get the Carlsberg brand in front of as many beer drinkers as possible. To do this, we have to think differently with our approach and can't just rely on great TV advertising.
"'If Carlsberg did posters' is one of many ideas that we'll be developing over the course of the year to ensure that beer drinkers up and down the country see the Carlsberg brand in a new and engaging way alongside TV."
OMD UK handled digital media spend, and Fold7 and The Marketing Store are handling social media activity.
Ryan Newey, the founder of Fold7, said: "'If Carlsberg did' is an iconic property. Our challenge was to take something that is already so well known and bring it to life in a way that will engage today's consumer.
"Our ambition was to create the world's best poster, and one that serves beer could certainly fit the bill."
The poster was created by Newey and creative director John Yorke.