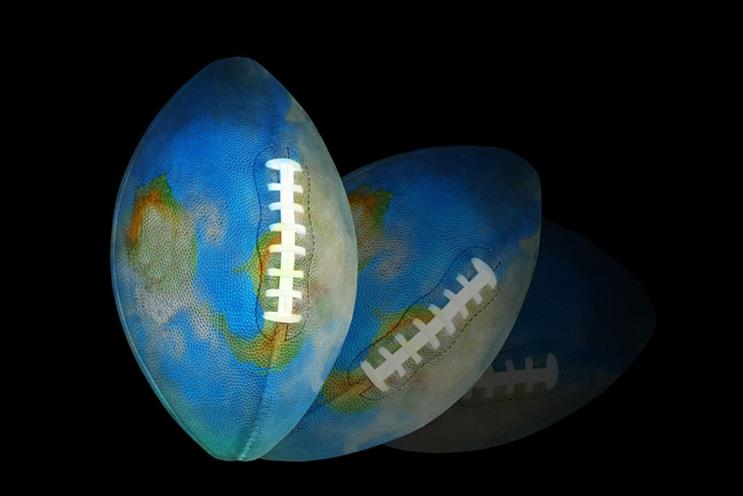 New Zealand
Steinlager presents 'The Originals'
Auckland beer, Steinlarger, join forces with DDB New Zealand, taking a classic approach for their Rugby World Cup advert.
The video stylishly reminds their global audience how they've risen up the ranks. Shot in black and white, the campaign focuses on the team and reimagines 'The Originals' - farmers, blacksmiths 'nobodies, I suppose', as they refer to themselves.
Running for just forty-five seconds, you might think you're watching a scene from the Gladiator or Gangs of New York, as the smooth voice of the narrator guides you through those epic moments when the first New Zealand Rugby team toured the UK in 1905.
Whilst 2015 marks the eighth World Cup, it is also the 110th anniversary of New Zealand's inaugural rugby tour of the UK, which saw the team win 34 out of 35 games, establishing New Zealand as a serious contender.
Steinlarger know how to make the most of their team's journey, telling a story that anyone who's ever been an underdog can relate to.
In 2013 they won a Gold Lion for "Creative Effectiveness" at the Cannes Lions Festival, and no doubt they'll see similar success next year.
Heineken Ireland
Heineken Presents The Jonah Lomu Machine
Ever wonder what happens when you take one of Rugby's biggest legends and hide him inside a prize machine in a Dublin pub? Heineken, official sponsors of the Rugby World Cup, do.
In the video, Dubliners gather together for a drink in their local, unaware of the fact that former New Zealand rugby union player, Jonah Lomu, is amongst them, tucked away in a slot machine. Those that win, receive a ball signed by Jonah himself.
And if that wasn't surprising enough, locals receive a shock when Jonah is relieved of his duties by winger, Shane Horgan, for all to see in the flesh. Shot in Harry Byrne's bar in Clontarf, Heineken, have gone big on talent and low key in format, giving fans a trip to the pub they'll always remember.
And for those with a taste for stardom, this larger brand are offering fans the chance to see the Webb Ellis Cup, up close, with a strategy spanning across outdoor, print and digital.
48 fans have the chance to open a match with an official coin toss, by using the #RWC2015 and enjoying a Heineken in participating stores.
Guinness Europe
Guinness Rugby - Gareth's Story
Guinness champion the positive nature of team sport in their latest documentary-style advertising campaign.
Starring former Wales Captain, Gareth Thomas, 'Never Alone' exposes emotions frequently kept under wraps, especially within the realms of Rugby. Thomas, opens up on camera about his feelings of loneliness and isolation.
His greatest fear has never been the gruelling nature of the pitch, but the anxiety that 'the crowd', 'the fans' and 'the people of Wales', would reject him based on his sexuality.
Running just over four minutes, the video documents his journey and celebrates his team members for their unrelenting support.
The clip is shot stylishly, using slow motion and close ups, to create an intimate feel. And whilst this is the longest video to make the Be On "Best of the Beer" Ads, Guinness has also created shortened versions.
This is a brand that knows how to evoke passion from an audience, through using touching stories from the players. Deeply personal, the video is part of their "Rugby Film" series, which also includes Ashwin Willemse, who had to choose between two teams early in life; a local gang or a Rugby team, which was always there for him.
Whilst Heineken and Salta, use comedy to gain traction, Guinness, have taken a poignant approach that challenges stereotypes associated with the sport.
Argentina
Salta Beer: Tooth implant
Argentinian beer brand Salta, and Ogilvy, have been busy pioneering an innovative tooth implant for their campaign in April, rewarding players who gave up everything on the field, 'including their teeth'.
But this isn't just any old tooth – this is a 'unique dental implant' that doubles up as a bottle opening – useful, right?
A dental surgeon demonstrates the mechanics of the tooth, that once seen digitally remastered on screen, makes complete sense. As the narrator ironically states, 'never has a brand been so close to its target audience'.
Indeed, Salta's humorous take on the physical nature of the sport, hooks rugby fans, who feel at ease with close ups of dental work.
Whilst Guinness are breaking away from typical 'LAD' humour with great success, Salta embrace this style of humour to appease their audience.
Salta's spot promotes their sponsorship of the Rugby Union and is a great example of a beer brand that has surpassed what's expected, creating an experience in line with the mentality of the sport.