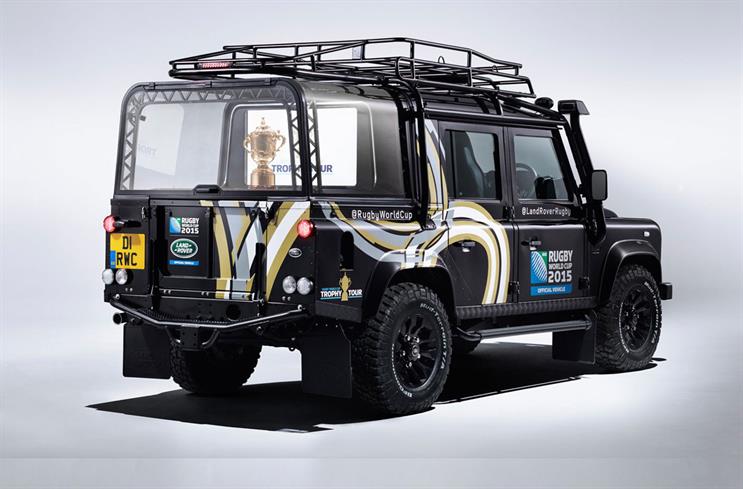 The Rugby World Cup is set to be one of the most watched sporting events of recent history, and has already exceeded expectations in viewing figures and online presence, with an estimated 10 million viewers checking in for the opening match in the UK alone.
No wonder, then, that large companies have raced to secure sponsorship deals. Stalwarts of rugby sponsorship Guinness were replaced by fellow beer magnates Heineken, whose £20 million contract outstripped the competition.
But who gains most from gigantic sponsorship deals like these? Heineken can safely walk away with the trophy for most visibility; they not only arranged for one lucky fan to attend the opening match coin toss (a promotion that enjoyed enormous online and TV coverage) but got their hands on exclusive beer distribution rights at every venue.
These rights extend 500 metres beyond the stadia themselves, whereby drink vendors have to sell Heineken or one of the brewery's other beverages alongside their usual fare. As well as unparalleled global coverage, this also puts a Heineken in the hand of every beer-drinking fan at the entire tournament.
Other sponsors have used their campaigns to demonstrate their products and services to the RWC punters.
DHL is far less visible from a distance, but more engaging up-close. They have provided comprehensive logistical support for the entire event, but most TV viewers aren't aware of that (their website has an informative infographic). Instead, the company have provided a myriad of experiences for visitors on-site; such as personalised sign printing, forging a closer relationship between brand and consumer.
Other attractions offered by DHL include scrum competitions with an associated hashtag, prioritising the experience economy of the event. Instead of the Heineken school, whereby a small handful of fans are rewarded enormously by the brand, everyone who happens to visit can take away a free piece of DHL merch and a unique experience with them.
Toshiba also foreground customers, and in probably the most inventive strategy of the group. They offer companies based in the home nations discounts on Toshiba products according to how their team performs.
They offer a 5% discount to home nation-based companies, increasing to 7.5% if the team gets through to the knockout stage. Now is a good time to be a Welsh business in need of air-conditioning! They also provide the RWC in-kind technology support in return for their perimeter boards.
Land Rover cut a middling furrow. They provided a fleet of vehicles, ensuring a measure of global visibility, but have focused their campaign on grassroots rugby by getting household-name pros to coach the world's smallest rugby team. They also scoured the earth for inspirational stories from tiny rugby clubs and shared these on their websites and social media platforms.
Who benefits most from sponsorship deals, then? This RWC shows that the answer is as varied as the products of the sponsors. For some of these sponsors (though not all) it's great to be able to say that the people who grab the perks are those that love the game most, the fans.