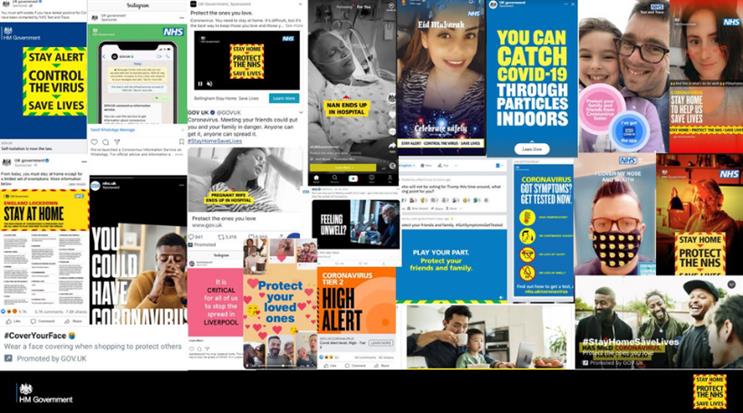 WINNER
Manning Gottlieb OMD in conjunction with Topham Guerin
"The Daily 'Digital Control Centre' – A Response to Covid-19"
Social media became a crucial way for the government to communicate with people during the Covid-19 pandemic in 2020. But, as the virus spread quickly, public health messaging needed to be just as fast but also ensure it had reach, was relevant, and could be reactive in a media environment plagued by misinformation.
MG OMD brought innovation to the government's crucially important public health messaging on social media by creating a daily "digital control centre" with the Cabinet Office, digital content specialists Topham Guerin and OmniGOV (Omnicom's bespoke media-buying division for the government).
This led to some radical outcomes, such as getting Facebook and Instagram to increase its ad-to-content ratio, and running takeover campaigns on multiple platforms at the same time, such as TikTok, Reddit, Pinterest and Twitter.
It also created the first Facebook-to-WhatsApp Chatbot, which resulted in over 300,000 citizen interactions with the government.
The control centre served to double the typical engagement on government social communications:
9 billion impressions, 44 million clicks to key life-saving information and over 100 million video views on Facebook alone.

FINALISTS
Because Experiential "A smokin' hot KOL campaign for Weber"
Goodstuff Communications "Yorkshire Tea Toast & Jam"
Manning Gottlieb OMD "MAC Cosmetics Virtual Try-On"
MediaCom "Mars – Maltesers Bunnies"
Total Media "Pitting puppets in the polls for BritBox"