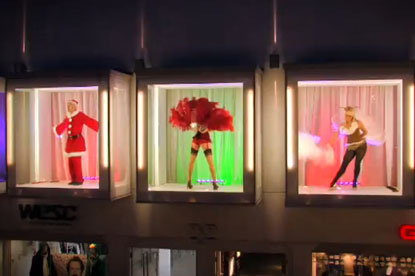 The dancers – one boy and two girls - danced for an hour and a half, and were accompanied by a festive brass band.

The busy shopping street ground to a halt, and more than 200 mince pies were distributed to members of the public.

Beta founding partner Robert Campbell said: "Start ups can't afford Xmas cards. Nor can rain forests. Instead we've made this little film."

Beta was launched in May by Campbell and Garry Lace and has won work from Thomas Cook, Jackpotjoy, Bupa International, The Outdoor Advertising Association and the NSPCC.

Watch the video, which is being hosted exlusively on the Beta Blog on CampaignLive.