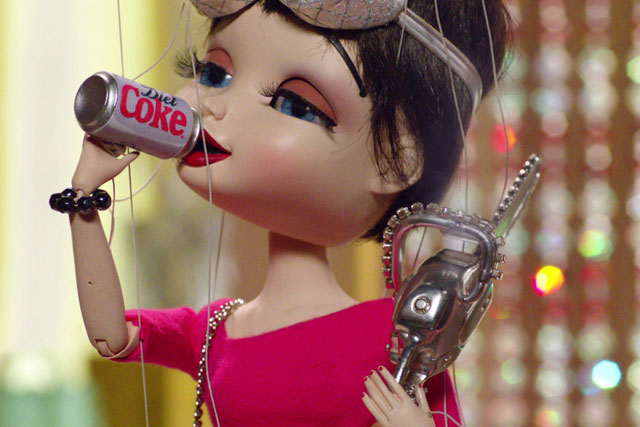 Wieden & Kennedy dropped out of the process at the tissue meeting stage.
The Diet Coke business will be run out of BETC London, with the agency using BETC Paris' creative resources when they are required.
The Diet Coke pitch was resurrected after a pan-European ad review, first called in 2011, did not reach a conclusion. This pitch kicked off after the brand parted ways with the Coca-Cola roster shop Mother.
A Diet Coke spokeswoman said: "We can confirm we have appointed BETC following a pitch process this year to support our creative direction on the Diet Coke brand going into 2014 across our NWEN (North West Europe and Nordics) business.

"The account will be managed from BETC London with planning and creative resource from both the London and Paris offices. We look forward to working with BETC."
Diet Coke is putting its 30th birthday at the centre of its UK marketing plans for 2013. The brand will continue to target female consumers through activity based on the "empowerment of women".
Mother became the agency of record for Diet Coke in August 2008. Before that, VCCP handled the business.
Diet Coke's recent TV advertising campaign by Mother centred around puppets styled as fashionistas and used the strapline: "Love it light."
The latest spot in the campaign, called "handbag", featured the puppets in a store cutting up an oversized handbag with a chainsaw.
The fashion designer Jean-Paul Gaultier is Diet Coke's creative director and has contributed to design and ad activity. It hasn't been confirmed whether the partnership with Gaultier will continue.