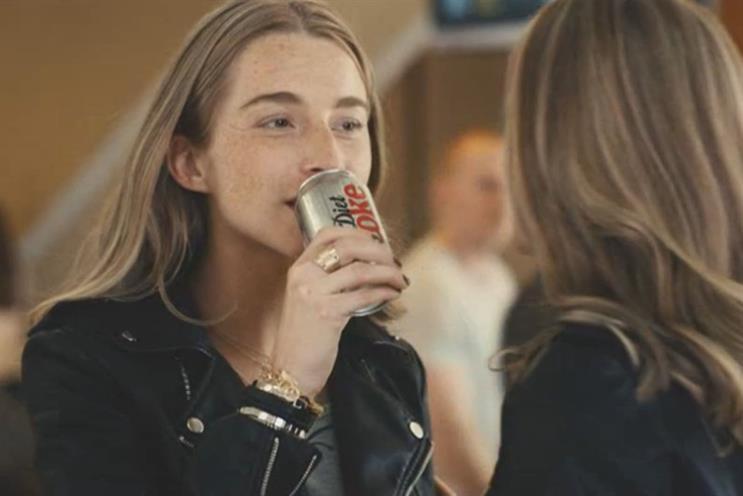 Diet Coke is working with Dawson Pickering, the agency set up last year by BETC London's former executive creative director Neil Dawson and head of copy Clive Pickering.
Dawson Pickering is believed to be working with Diet Coke on a project relating to the recent 'Regret Nothing' campaign.
BETC London has worked on the £40 million North West Europe and the Nordics account since 2012, when it won the business after a pitch.
In January, the agency created the "regret nothing" campaign that was notable for ditching the Diet Coke "hunk". The new campaign encouraged women to be impulsive but have no regrets.
Andrew Stirk, the chief executive at BETC London, said: "BETC London is proud of all the work we have done with the team over at Coca-Cola.
"The Regret Nothing strategy was an exciting step, reconnecting with the brand's conception as the original impulsive soft drink.
"We wish the team and the brand the very best for the future, and are excited about the upcoming opportunities for BETC London."
It was under Dawson's creative leadership that BETC London brought back the "hunk" in 2013.
Bacardi, another of BETC London's three highest spending accounts, moved its global advertising, digital and media into Omnicom last week.
The departure of Diet Coke leaves the shop with clients including Danone (one of the three biggest accounts alongside Bacardi and Diet Coke), Ibis Hotels, Disneyland Paris and Walt Disney World.
Diet Coke and Dawson Pickering could not be reached for comment.