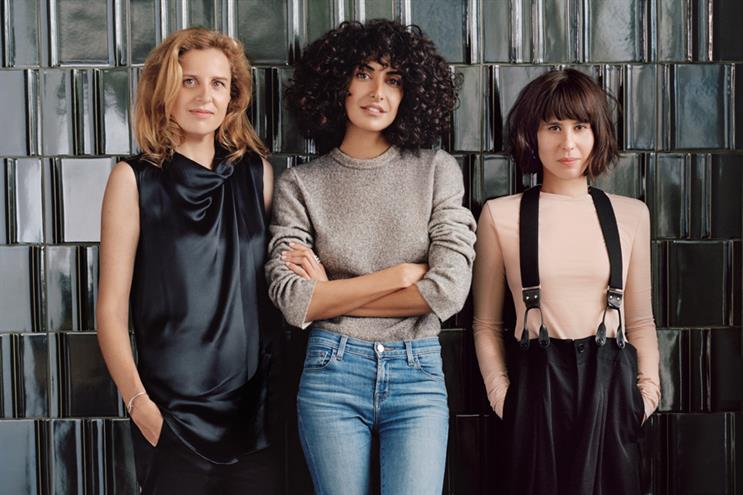 BETC's luxury arm, BETC Luxe, has merged with independent shop Étoile Rouge to create an agency dedicated to global luxury, fashion and beauty brands.
BETC Étoile Rouge launched in Paris this week and its founders have ambitious plans to create a "cultural footprint" for the fashion and beauty sector in the way that global brands such as Apple and Adidas have done.

The merger, which brings together both shops' specialities to offer "clients a singular and tailor-made" service, was spearheaded by BETC co-founder Mercedes Erra. BETC Étoile Rouge will be led by general managers Brune Buonomano and Delphine de Canecaude, as well as executive creative director Jasmine Loignon.

Loignon said: "It becomes apparent when you look at brands – a lot of top brands like Adidas, Apple – and you see that it's not just about good communication now; they are creating history.

"You want that for the brands that you work on; you want that repercussion, that echo. So the trace that you leave over time is that cultural footprint that you're forever trying to create."

Before the merger, Loignon worked at BETC for two years as a creative director, then for two years as executive creative director.

Étoile Rouge, founded by de Canecaude in 2001, specialises in fashion consulting, trend analysis, social media and brand content production, while BETC will aim to draw on its expertise in traditional advertising and publishing for the new agency. BETC acquired Étoile Rouge earlier this year.

The agency has a roster of 30 luxury cosmetics, fashion and hotels clients, including Parfums Christian Dior, Eric Bompard, Louis Vuitton, Le Bon Marché, Valentino and Sephora.

Loignon also cited the LVMH Prize for Young Fashion Designers, a global competition that finds and nurtures tomorrow's talent, as inspiration for BETC Étoile Rouge's brand strategy. She explained: "It is one of our most tangible examples of weaving a really strong cultural footprint and sharing in that with the people that we collaborate with."

BETC Étoile Rouge is based in north-east Paris and comprises 70 creatives with access to network offices such as in London. While it is mainly Europe-based, it is also project-focused. As Loignon insisted: "Geography is not really something we are looking at; it's really about where the projects are."
She added: "Due to the shared network provided by BETC and its parent group Havas, BETC Étoile Rouge is concentrating on using its community of multidisciplinary talents by having the thinkers where the clients are, as well as the makers where we are [in Paris]."