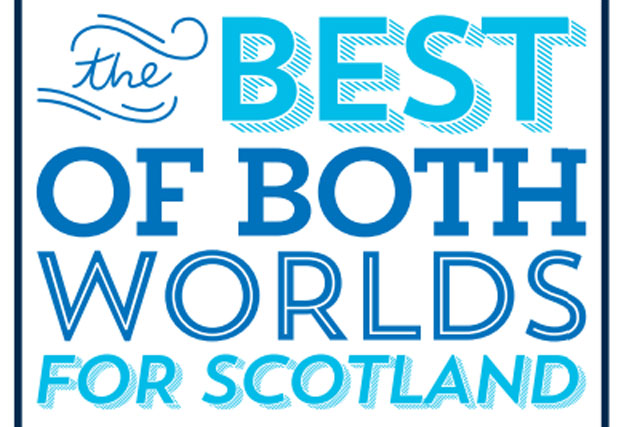 Cooper has long-standing affiliations with the Conservative party and heads up pollsters Populus. He was responsible for briefing agencies ahead of Better Together hiring M&C Saatchi, an agency known for its "New Labour, New danger" ad.
It is understood Better Together's marketing in the run up to the independence referendum on 18 September will focus on winning the hearts and, in particular, the minds of the undecided by convincing them there is too much to lose by not voting.
Although Cooper was in charge of briefing agencies, Better Together communications director Rob Shorthouse insists he will lead the marketing strategy.
Cooper denies he will have any dealings with M&C Saatchi and added his only role is to supply opinion research insights.
A source claims that, during the agency briefings, top-line research was presented showing approximately a third of Scots are voting "yes" and growing, with one third voting "no" and declining, with the remainder undecided.
When approached by Marketing with the polls, Shorthouse said the figures were "absolute garbage" and added Better Together could not reveal its private polling figures.
Cooper is said to be a moderniser and is credited with persuading Cameron to legalise gay marriage, a pragmatic move that the prime minister knew would alienate traditional Conservative voters but help win over people to the party in marginal seats.
Cooper's role comes as part of a professionalisation of the Better Together team that saw the appointment of shadow foreign secretary Douglas Alexander to the campaign.
Daniel Finkelstein, a former flatmate of Cooper and occasional speechwriter for David Cameron, has described Cooper as a "canny" operator who knows the right fights to pick.
Finkelstein wrote in a Times article: "This is a man who can read a poll, listen to a focus group and tell the difference between a fight that can be won and one that can't."
"He put up signs in the Conservative press office reminding staff to use voters' language rather than the language of Westminster, to concentrate on kitchen-table issues rather than beltway political gossip, to stop mindless attacks on Labour and to get issues in proportion."
The Better Together campaign received a boost this morning when it emerged Labour-supporting Harry Potter author JK Rowling had donated £1m to the cause.
Rowling's support is a boon to Better Together, the majority of funding from donors has come from Conservative supporters, which could have alienated voters because of the party's unpopularity in Scotland.
In a blog post, Rowling warned of the dangers of "sticking it to David Cameron" and argued there is "no going back" if Scotland votes for independence.
She said: "We are currently being bombarded with contradictory figures and forecasts/warnings of catastrophe/promises of Utopia as the referendum approaches and I expect we will shortly be enjoying wall-to-wall coverage.
"I'm no fan of the current Westminster government and I couldn't be happier that devolution has protected us from what is being done to health and education south of the border.
"The simple truth is that Scotland is subject to the same twenty-first century pressures as the rest of the world. It must compete in the same global markets, defend itself from the same threats and navigate what still feels like a fragile economic recovery."