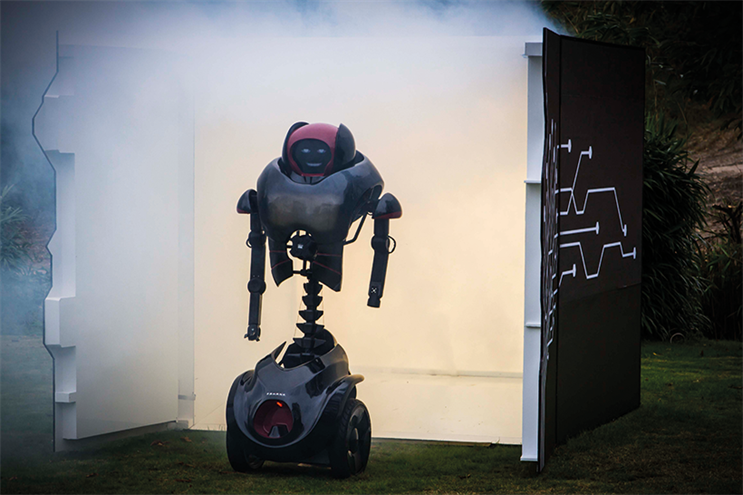 If there is a formula to creating an IPA Effectiveness Award-winning paper, it must be an easy one to misplace.
For across the competition's four decades there have been winners that were not driven by TV, print or other conventional advertising formats, or even by econometrics – all elements you might expect in a competition that rewards brands for proving the financial payback from marketing activity.
In attempting to find innovative ways to solve their clients' problems, some agencies created ideas that went well beyond advertising. These cases provide insights for marketers looking to engage audiences in an era of multiple channels and always-on connectivity.
How can such examples from the Awards' past address mainstream brands' concerns of today and tomorrow? The following are some of the ways.
Programmes, not campaigns
The convention that marketing is best delivered as a discrete organisational function, with its own defined cycle, is under challenge. An alternative view prefers to think in terms of continuous "programmes" of brand activity that integrate into the rest of the business. The IBM's "Watson/Jeopardy!" project is one early example of this school of thinking.
By the late 2000s, researchers at the technology company had developed a question-answering computing system capable of understanding human language. IBM saw the opportunity to sell this software and supporting hardware in fields as diverse as law, medicine and customer services. The problem was how to explain the technology to potential clients and generate demand in a non-existent market.
The solution adopted with Ogilvy & Mather NY, was for the technology to compete alongside champion players of the long-running US TV quiz show Jeopardy!
Numerous touches – from naming the system after Sherlock Holmes' sidekick, Watson, to focusing pre-event PR on IBM's engineers – were designed to present Watson as a breakthrough against language by ingenious humans, rather than a case of man versus machine.
A comprehensive programme of client events, white papers and sales toolkits was used to market both future applications of Watson and explain what IBM products could already offer in this area.
Watson proved victorious on Jeopardy! More importantly, according to its 2012 IPA-winning paper, IBM estimated that the project paid back 23 times its expenditure in incremental revenue directly generated by Watson. Although advertising was used to market Watson, its huge awareness – 70% of Americans knew about the software – and its measurable business-to-business impact were largely due to IBM's long-running product investment and its integrated approach.
Focusing on the customer experience
Of course, innovation does not come only through technology, whether on the level of Watson's grand ambition or the smaller scale of Fiat's automotive portal (see box, opposite page). Insight can also reframe the benefits of a mature brand to develop a new product and audience, as in the case of the Art Fund.
The charity's historic mission has been to fund the acquisition of art for the nation through its membership fees. It was transformed from a worthy cause into a growing membership-driven business by relaunching its member benefits in the form of a National Art Pass, giving discounted entry to galleries and museums.
Whereas the Fund previously targeted prospects that resembled its traditional members – older, philanthropic art-lovers – the product revamp, carried out with agency 101, drew in younger, busy professionals looking for hard benefits in exchange for their membership cash. More than just a new campaign or new product, the Art Pass ethos was applied as an organising idea for the charity and the way it interacted with members.
The most recent of the Fund's two IPA-winning papers (2012, 2016) estimated that the transformation will have created £5.5m of incremental revenue against a media investment of £745,000.
New Platform, New Values
The example of Mattessons Fridge Raiders is different again. Sales of the meat-snack brand were suffering as shoppers migrated to competitors or alternatives such as crisps.
Mattessons, part of Kerry Foods, had little history of innovative communications, and used TV advertising to reach its traditional target shopper – mums. Yet to revive its business it adopted a radical new proposition and platform.
It targeted a different market (teenage gamers) and occasion (after-school snacking during video-gaming sessions), and aimed to position itself as the default snack to eat while playing games.
In the first phase, Fridge Raiders shifted advertising budget from TV and partnered a leading gaming vlogger to launch an online drive to develop the ideal device to enable players to snack without putting down their game controllers.
In a follow-up wave, the brand created a robot, F.R.H.A.N.K., powered by artificial intelligence, with which gamers could interact. The robot was given a back story (as an ET-style lost alien), delivered as a mystery package to a gaming vlogger, and gamers were invited to crack puzzles to solve the mystery.
Overall, the gaming-led strategy helped deliver an estimated £3.1m profit for Mattessons. The brand became the market leader and grew total sales in its category. This success helped the conservative Kerry Foods evolve its approach to its other brands.
People as media
When an Icelandic volcano erupted in April 2010, tourism to the country plummeted as flights were banned from much of European airspace. Negative stories about the volcano's ash cloud spread and the country was left with a projected £180m shortfall in revenue.
"Inspired by Iceland" was the campaign created to harness the power of people as media and rapidly stem the damage to the country's reputation. Icelanders and visitors to the country were encouraged to share their stories about Iceland via Facebook, Twitter and Vimeo, to persuade tourists not to stay away. During "Iceland Hour", the country stopped for an hour and went online en masse to say why people should visit. The Icelandic Prime Minister even made a live TV address, which was simulcast internationally online.
The strategy reframed tourism advertising into a civic issue. One in three Icelanders participated within a day of launch. The activity also challenged thinking which suggested that social-media movements are created by a small number of influencers. It showed the opposite could also be true: a model of national unity rather than influence can create social participation, giving thousands of people a voice and prompting a mass movement. The activity changed both attitudes and behaviours in key global tourist markets, bringing an extra £165m to Iceland's economy.
Of course, many IPA Award-winning cases have shown it is possible to be effective while using more conventional strategies and media. Yet the preceding examples illustrate a mere fraction of the diversity of approaches that have been rewarded by the Awards judges in the past. There is no reason to think that this will not be continued when the competition launches its next cycle later this year.
Save the Children: Christmas Jumper Day (Adam & Eve/DDB)
With an ageing supporter base and its usual approach failing to engage younger donors, Save the Children needed a way to provide cultural relevance and encourage mass participation with its brand.
The charity took an existing "guilty pleasure" (wearing festive pullovers) and turned it into an annual nationwide event and an opportunity to increase donors and donations.Both engaging and effective, the idea galvanised staff and volunteers, and allowed the organisation to broaden its relationship with a wide section of the public.
The first phase adopted a partnership model that encouraged companies to promote the event within their teams. Later the charity enlisted celebrity ambassadors to promote
the cause through social-media platforms, alongside OOH, print, digital and PR events. The campaign registered a peak supporter base of 50,579 people and was estimated to have generated a £3m net profit for the charity between 2012 and 2014.
Driving buyers to the sale (AKQA)
In 2010 Fiat identified the role of digital as a way to turn loosely interested people into highly engaged and qualified leads. It did so by breaking with the age-old linear purchase funnel model and applying behavioural economics to nudge users to buy via a set of online tools.
Rather than trying to change attitudes, Fiat tried to change behavioural choice architecture. Instead of investing in display advertising as key competitors had, Fiat decided to rebuild its digital portal and directly influence the customer journey.
Its strategy was based on the idea that the longer it managed to keep users on the site and engage in the key activities of exploring, comparing, configuring and calculating, the less likely they were to look elsewhere. Users on a car-purchase journey built conviction to buy a Fiat simply because the brand made it easy to compare specs, configure the car, calculate finances, and get a loan. In its 2011 IPA Award-winning paper, Fiat calculated that the resuilting incremental increase of qualified leads represented a payback of £5 for every £1 spent on the strategy.
Carlos Grande is effectiveness editor of the IPA.
Download IPA Effectiveness Awards Cases from
www.ipa.co.uk/effectiveness/case-studies