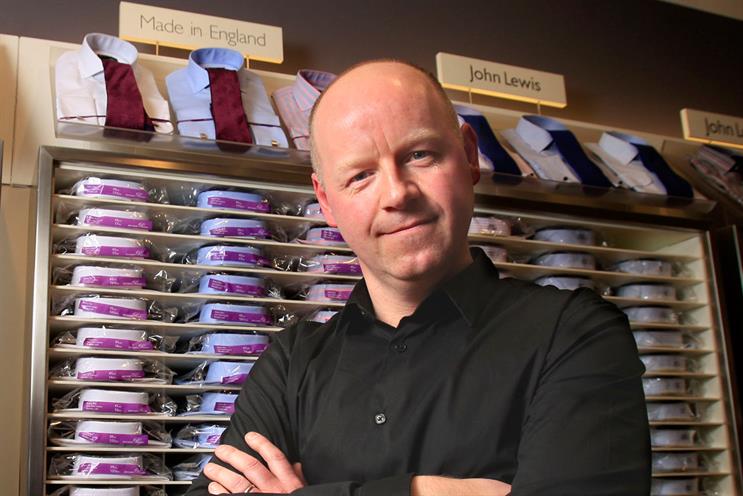 Calling all chief creative officers, chief strategy officers and chief innovation officers. Move over – there's a new chief in creative agencies.
The latest arrival is the "chief experience officer" – or CXO, which, as one observer points out, "sounds like a Calvin Klein perfume".
Bartle Bogle Hegarty has become one of the first agencies to embrace the role by promoting its head of user experience, Adam Powers, to fill it last month.
Invented job titles in advertising are nothing new and their longevity rarely guaranteed. But this example is more than just hot – and fragrant – air. It is symptomatic of a growing realisation among clients that there needs to be consistency of message across every customer interaction with a brand.
After all, from a business perspective, it's a wasteful and short-term strategy to spend money on a brilliant communications campaign, only to have consumers bruised by woeful customer service or disappointed by a poor in-store experience.
It is common sense, of course, but businesses have not traditionally been structured around this concern. And with no one person responsible for the customer journey, it has a tendency to fall through the gaps.
This is changing. In last week's brand reshuffle, John Lewis' marketing director, Craig Inglis, was given the new role of customer director with a brief to oversee "end-to-end customer experience". Importantly, he was also elevated to the board "to put the customer at the heart of our decision-making", as Andy Street, the group's managing director, explained.
In the past year, Tesco, Asda and British Airways have all introduced senior customer director roles that incorporate some marketing responsibilities. That's not to say they did not care about consumers before, but having a customer champion and clear leader in the area across multiple channels will help with consistency.
Other brands such as E.ON are embarking on major business transformation projects to put the customer at the heart of the company.
Martin Nieri, the chief executive of Partners Andrews Aldridge, which works with E.ON, attributes this new focus to the fact that "by 2020, customer experience will overtake price and product as the key brand differentiator".
"The death of patience has meant that people will no longer forgive cumbersome, messy brand experiences. They can just go elsewhere," Nieri adds.
For agencies, this focus on the broader customer experience is an opportunity to break out of the marketing department to access new budgets and senior sponsors. After all, ad agencies have always been the guardians of a company's communications with its consumers. If clients are talking about "communications" in the broadest sense of the word, why would agencies not get involved in writing customer-service scripts, delivering training for brand ambassadors or, as Tesco announced last month, changing the voice of the infuriating self-service tills?
As Powers writes on page 20, the changing landscape means agencies must seek out additional partnerships beyond the chief marketing officer: "These new creative collaborations are critical to the customer-centric business transformation that every chief executive must surely be seeking."
Easier said than done. Ad agencies are not the only ones to have wised up to the potential; management consultants, corporate reputation specialists, employee engagement companies, CRM shops and digital agencies are all playing in a similar field.
Digital agencies already compete regularly against management consultants such as Accenture to provide digital transformation projects, and CRM specialists are in the same boat. The major financial PR companies are kingmakers in the City. Meanwhile, corporate reputation specialists have always had a broader remit – especially in a crisis situation.
So how should ad agencies evolve?
The process has already begun, with the addition of new capabilities such as experience design, internal culture and service design.
"Whereas previously craft was king, it's about interaction and experiences now. We need to offer more strategic consultancy through design and creative thinking," Nieri points out.
Another pressing concern is the dilemma of new payment models.
Agencies – and, crucially, clients – will have to shed the campaign-driven approach in favour of a more long-term partnership. This provides benefits for both parties: Inglis' promotion to the John Lewis board will have been helped by a fruitful long-term collaboration with Adam & Eve/DDB (and, of course, this transition will be easier for agencies if their existing client contacts are climbing the ladder internally).
That said, in the race for new budgets, agencies should also be realistic and not underestimate the specialist skills that already exist. A whole discipline isn't going to be replaced just because ad agencies fancy taking a punt.
But for those that possess the right skills, and the agility and willingness to experiment without losing sight of what makes them great in the first place (piercing strategic capabilities and brilliant creativity), there's no reason not to go on the adventure.
As Airbnb's chief marketing officer, Jonathan Mildenhall, told Campaign last week: "The future belongs to those who create it."