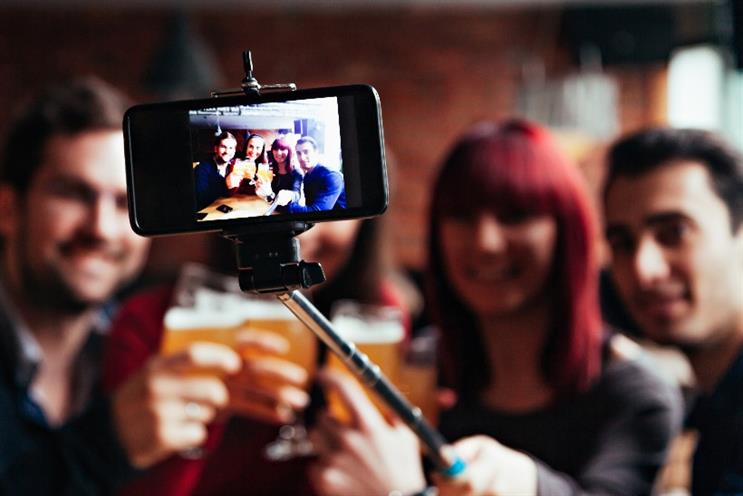 Peter Kim, chief digital officer, Cheil Worldwide
Consumers and brands must both become less self-absorbed if they are to thrive in the next decade of social media.
Speaking at the Cannes Lions advertising festival, Peter Kim, chief digital officer at Cheil Worldwide, warned that narcissism has overtaken altruism as the driving force behind social connection.
"Popular culture fuels this behaviour, reinforcing the idea that being social is actually about self-promotion," he explains. This shift, he believes, has driven the social-media landscape to the point of self-obsessed absurdity.
He quotes preparing "a face to meet the faces we will meet', a line from The Love Song of J Alfred Prufrock by TS Eliot, as an apt description of the pressure faced by consumers to present their best possible face to the world via social-media platforms.
This has lead to a growing concern among academics that we are at risk of diminishing our experience of the world by taking ourselves out of the moment in order to constantly perform via social-media channels.
However, Kim argued that brands and individuals are beginning to see the power of social media for genuine empowerment, as opposed to self-aggrandisement.
He also reminded brands that consumers aren't looking to "join the conversation" – they want the ability to engage brands in direct action.
Brands will also need to back up their rhetoric on social media with cold hard cash. Pointing to the decline in Facebook's organic reach, Kim explains: "It's like Facebook offered brands a five-year free trail and now companies will have to pay in order to retain that same level of functionalities."
Six Trends driving the future of social
1. Social Media will be empowering
Pointing to the success of brands like Dove and Nike, Kim argues that social media as a force for empowerment will come into its own over the next decade. This comes amid a broader trend in marketing where companies are placing purpose ahead of profit in an attempt to foster long-term growth.
"We are long overdue for a course correction, which will require brands to stop feeding consumer egos and start working on platforms for social good," he explains. Brands must recognise that greater benefit lies in taking a look at the long tail – especially regarding the socially disadvantaged – and how to foster empowerment and equality, he adds.
2. Implantables are the new wearables
Kim believes that computing is coming to a point where everything is addressable. "We're going beyond wearables to implantables," he says. "In future, technology will not only be all around us, it will reside within us."
In line with this, in the drive for constant connectivity a wearable like the Apple Watch will no longer be enough.
3. The future is Chinese
Brands must shift their focus to recognise the phenomenal social media footprint of China; the country is the single biggest contributor to global GDP growth.
Kim urges brands to look beyond Cyber Monday, the world's biggest retail sales day, and instead heed the example of Singles Day, the online shopping festival co-opted by Chinese ecommerce site Alibaba. Last year, the site set a sales record of $9.3bn in 24 hours – more than twice the sales of all ecommerce sites in the US on Black Friday and Cyber Monday combined.
Chinese tech companies, such as Tencent, JD.com and Alibaba Group, are going beyond their home market and pouring investment into international markets. This means that brands need to think outside their own borders and start looking eastward.
4. Social media will be shoppable
While social media has long escaped the scrutiny of the CFO, Kim believes it's time to make money, especially as it seems obvious that "winter is coming" to the global economy. He explains: "When thinking about the economics of social media, brands need to keep one idea in mind: if it's social, it's shoppable."
5. The shift to automation
While the social-media industry loves nothing more than to wax lyrical about the power of conversation, Kim predicts that organic will yield to programmatic. "Instead of weak social-media posts attempting to drive conversations and engagements, computers handling programmatic buying can help place messages in the right place at the right time with the right context," he explains.
6. Life: filtered
Confirming that social media platforms are akin to the Daily Mail for the digital generation, Kim argues that "people will hear only what they want to hear, filtering out the rest". This is a trend he believes is already becoming painfully apparent as we enter into another presidential election cycle in the US.