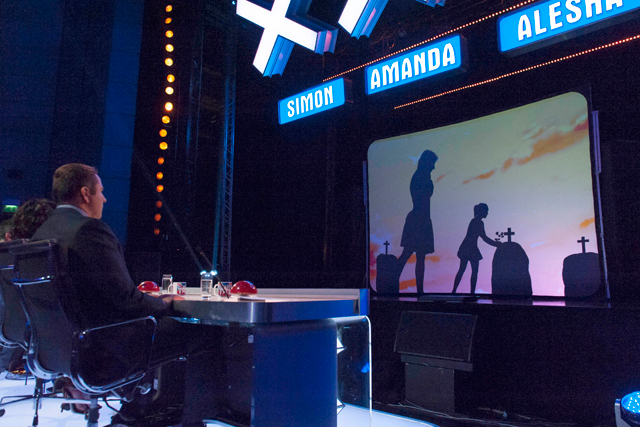 Despite the show's creator Simon Cowell being egged by a former contestant in a drama-filled episode, Saturday's final could not match the peak of 14.5 million who watched the dog Pudsey win 'Britain's Got Talent' last year.
According to unofficial overnight viewers, 'Britain's Got Talent' had an average audience of 10.56 million viewers between 7.30pm and 10pm on Saturday night, an impressive 48.9 per cent share of the TV watching audience.
When the contribution of ITV +1 is included the two-and-a-half-hour show got an average audience of 11.12 million viewers, a 57 per cent share of viewing and the highest rating show of the year so far.