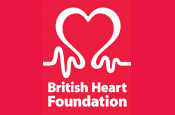 A report released by the charity says that food producers are making spurious health claims about foods that are high in fats, sugars and salt.

The BHF said that some companies were manipulating legal loopholes to tempt consumers.

The BHF's chief executive, Peter Hollins, said: "We are calling on the UK Government to rigorously limit the marketing of unhealthy foods and make sure that labels are clear and consistent."

The report found that although foods cannot be advertised during children's programmes, as few as one in 20 programmes most watched by children is covered by this ban.

As a resultm the BHF is calling for the Government to ban all junk-food advertising on television before 9pm to prevent parents and children from being misled.

The report said selective nutritional claims are used to distract parents from the full picture.

It said that Dairylea packaging says it has "no artificial colours, flavours or preservatives added", but just one Dairylea bite contains nearly a third of a child's daily recommended maximum saturated fat intake.

The report was prepared by the Food Commission on behalf of the BHF for its Food 4 Thought campaign, aimed at tackling the childhood obesity timebomb.