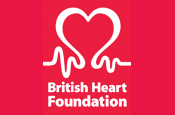 Called "Watch your own heart attack" and starring the veteran British actor Steven Berkoff, the ad is aimed at raising awareness of the dangers of a heart attack.

It will then be available interactively for the following week.

The spot, which is directed by Brett Foraker and devised by Grey, is backed by a cross-media teaser campaign, including poster, press and online, showing the exact time that the ad will play.