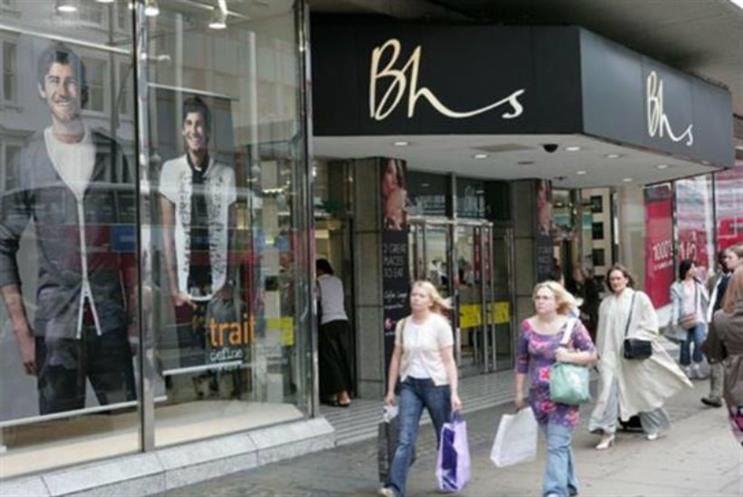 BHS administration threatens 11,000 jobs
BHS has confirmed it is to file for administration today (25 April), according to BBC News, threatening thousands of jobs.
The retailer is expected to make a statement on its future today after its owner, Retail Acquisitions, failed to raise enough funds to keep it afloat.
BHS was bought by Sir Philip Green for £200m in 2000, before being sold for £1 to Retail Acquisitions.
Sports Direct had been in talks to rescue BHS by acquiring some of its 160 stores.
Retail analyst Phil Dorrell said: "We might love the BHS brand but when was the last time you shopped in a store? Lose sight of your customer and you lose sight of your business.

"The attention has all been on the debts of the business but the ongoing strategy of BHS has been neglected. There isn't a reason to shop there. The supermarket offers tick all the boxes that BHS once owned and without a radical change in proposition there just isn't a space for BHS to occupy."

Source: BBC
Virgin Media puts some love into neglected pay TV business
Almost a year after he was appointed to the role, chief digital officer for Virgin Media David Bouchier, is promising the brand's neglected pay TV customers some love.
Boucher told the Telegraph that he had conducted a "root and branch" evaluation of the business, acquiring several exclusive programmes and a new martial arts series. His attempt to make Virgin Media a serious TV player again comes with Sky's continued investment in original productions, and the rise of Netflix and Amazon.
This week, Virgin Media's dated set-top box will also get an update with better designed menus and improved navigation.
Source: The Telegraph
Catch up with some of our longer reads...
As Marketing explores creativity and design in its April issue, editor Rachel Barnes discusses what creativity means in the digital age and why we should all embrace these "disruptive, messy, exciting and sometimes uncomfortable and challenging" times.
The queen of the high street discusses how advertising was the last thing on her mind when designing the retail experience.
Have a listen to the Marketing Mind podcast...
Domino's head of digital Nick Dutch, and Iris' head of planning Ben Essen join the podcast to talk about their experiences at SXSW, discussing everything from capitalism as a valid economic model to whether marketers can ever ethically use brainwave-reading headsets.