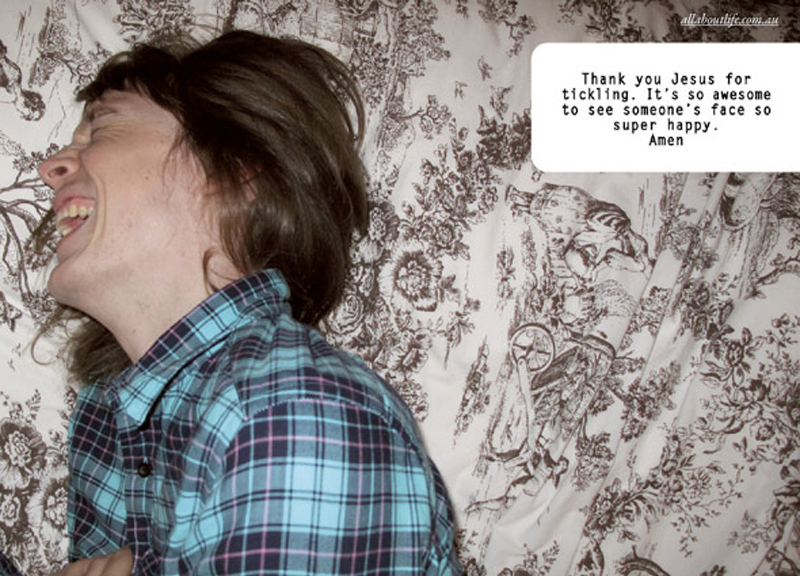 The Bible Society of New South Wales, Australia, has launched a new campaign by independent ad agency 303 to get apathetic Christians talking about Jesus.
The 'All About Life' campaign, which includes viral, outdoor and TV elements, aims to get Christians who have become disillusioned with their faith talking about Jesus again and attending Church functions.
The work merges the idea of Jesus with everyday and contemporary activities, from texting with a new iPhone to playing golf.
People can get involved with the campaign at www.allaboutlife.com.au.