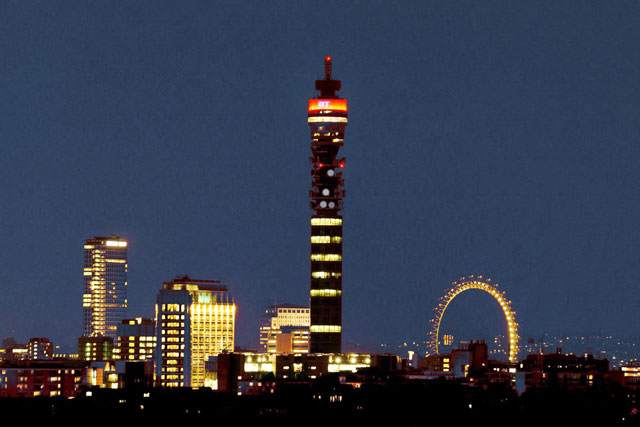 Culture secretary Jeremy Hunt's push to establish a cluster of local television stations around Britain has reached an important stage with the publication of detailed proposals submitted by 57 applicants covering 21 areas including Birmingham, Manchester, Cardiff and Edinburgh.
Ofcom is expected to award licences around the turn of the year and will give the winners two years to get their stations up and running, with channel 8 on Freeview allocated to them.
It is fair to say the initiative has not set pulses racing within advertising and media buying circles, but there may be some opportunity at least for whoever wins London, which will have a catchment area covering up to 4.5 million households.
Having combed through the proposals, detail on advertising revenue projections and funding plans is thin on the ground is either omitted or redacted.
However, the proposals reveal a number of familiar names enlisted as either backers, partners or sales directors.
London Live

London Live, the bid from the London Evening Standard, proposes to broadcast its news and current affairs-led service with 100% London content for an initial 18 hours a day alongside accompanying IPTV streams for each of the 33 London boroughs.

Under the terms of the proposal local advertising sales will be managed by the Standard's commercial team, led by group commercial director Jon O'Donnell, while national ad sales will be awarded to a third party.

The London Evening Standard will guarantee £5m of media space each year to support London Live and the channel will be listed within the Standard TV pages, which London Live estimates would have a market value of £3.1m.
London8

London8, which is chaired by the former Channel 4 chairman Luke Johnson, has a range of partners including ITN, the Press Association, Time Out and will deliver a rolling format of news, weather, travel and entertainment.

In its application London8 promises to be an "affordable" place for local advertisers to promote their brand or businesses with campaigns costing less than £5,000 and its commercial team will be led by head of sales John Partridge, a former Sky salesman.

Guy Hornsby, the founder of dance music station Kiss and executive director and company secretary of London8, said the company had identified an ad sales partner for its national ad sales but declined to name who it was.
LondonTV

The proposal for LondonTV bid, from the Channel 6 consortium led by former Trinity executive Richard Horwood, reveals it is backed by regional publishers Archant and Tindle Newspapers and has agreed a partnership with Trinity Mirror.

Danny Brainin, a former commercial executive at a local TV station in Toronto, will be head of commercial programming and sales at LondonTV. Local ad sales will be handled in-house and national sales will be managed by an unnamed third party.

If it is successful LondonTV has agreed an arrangement with a multinational film and TV producer and its schedule will include a mix of premium drama and films alongside its local content.
YourTV

YourTV is bidding to establish a network of local TV channels, including YourTV London, and the company is chaired by former BBC Trust chairman Sir Michael Lyons and the group sales director is former Emap executive Ian Warrington.

Mark White, the former managing director of Channel 5, is on the local board of the London station, and the channel will look to open up TV advertising to regional advertisers who cannot currently afford TV.

In addition to London, YourTV has submitted bids to run local TV stations in Sheffield, Blackpool and Preston, Newcastle, Manchester, Liverpool, Leeds and Birmingham.
Made Television

Top Up TV founder Ian West is the chairman of Made Television, which has bid for the London licence as Made in London and is led by chief executive James Conoway, an Irish TV executive and the major shareholder in the bid.

Made Television has also bid to run TV stations in Belfast, Birmingham, Bristol, Cardiff, Edinburgh, Glasgow, Leeds, Liverpool, Manchester and Tyne & Wear.