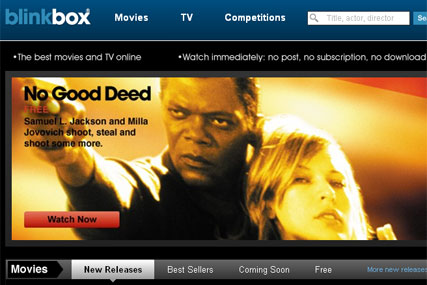 The appointments mark the first time Blinkbox has held retained agency relationships and follows a pitch process handled by Adrian Letts, the chief operating officer at Blinkbox, and Alice Gaffney, the website's marketing manager.
The majority of Blinkbox's advertising work has previously been handled in-house but the company has decided to hire a creative agency after a period of sustained growth that has seen the site's number of unique users increase by more than 75% to 1.6 million since November 2009.
Blinkbox offers a catalogue of more than 6,000 films and TV titles, many of which are available free of charge, including new releases such as 'Date Night', 'Tooth Fairy' and 'Hot Tub Time Machine'.
The website recently signed a deal with YouTube to provide 165 films for its new movies' section. It also has a deal with Samsung that allows customers to watch Blinkbox content on all internet-enabled Samsung TVs.