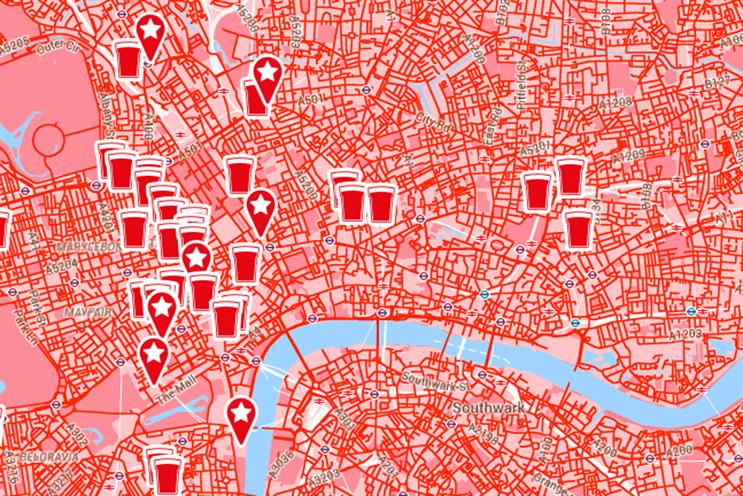 Which other agency racked up a £7,000 bar bill in three hours? And which adland John refused to leave his local at the end of the night and stripped off to prove the point?
Ahead of Advertising Week Europe, The Red Brick Road has updated its map of adland's pubs and asked the landlords including Steve at the Larrick, Peter at the Prince of Wales and Bill at the Blue Post to dish the dirt on their agency punters.
The Red Brick Road is asking visitors to vote for their favourite "adland-lord". Voting is open until the end of Ad Week and the winner will be crowned on the 1 April.