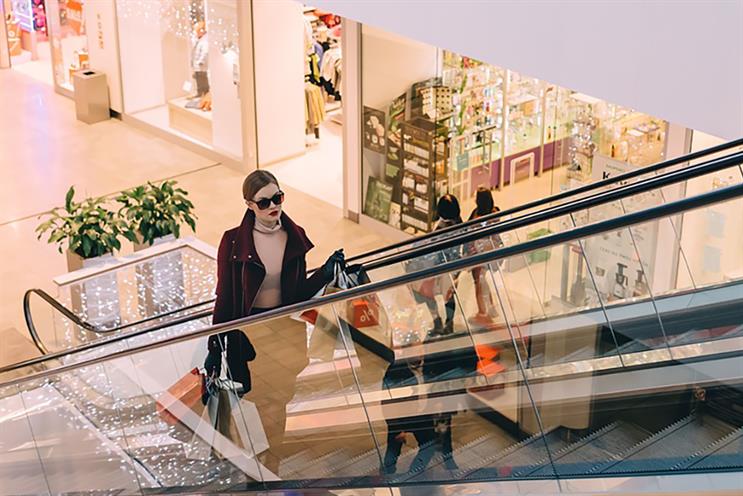 These are desperate times for many respected brands. Sales are shrinking in retail (Marks & Spencer's continued poor performance means it's now worth less than Just Eat). Prices are falling in consumer packaged goods (Proctor & Gamble is cutting the price of its Gillette razors by up to 20%, a move described by Barclays analysts as "an act of desperation"). As traditional barriers to entry have become less effective, competition has increased across the board (Jorge Mesquita, chairman of Johnson & Johnson's consumer division, has complained that his company's historic competitive advantages are now "less unique").
Beyond promotion and persuasion
The C-suite is under growing pressure from shareholders to prove they're capable of more than managed decline. To stop the slide, CMOs now need to think across the entire consumer experience, bringing their efforts to bear against a growing remit of digitally connected channels and going beyond 'promote and persuade' to grow their brands.
Take the fortunes of H&M. The Swedish retailer reported its lowest sales in six years. This isn't because of reduced media spend or low-quality advertising; it's down to a combination of poor product planning that's seen it miss fast moving trends (it takes H&M 12 weeks to get from concept to store shelf, compared with only three weeks for Zara) and an ecommerce proposition unable to offer free shipping and returns (unlike ASOS, who increased sales by 33% over the same period).
At Great State, our approach to driving demand starts by understanding the experience consumers currently have of a brand and then identifying where it falls short of their expectations. It's by spotting and closing these 'expectation gaps' marketers can win over consumers and drive growth.
The consumer experience
To illustrate, we've analysed the experience of one struggling brand: Mothercare. Its like-for-like sales fell by 7% during the Christmas period. Profits are expected to be down by between 75% and 95% and the company's share price has already halved in the past year.
Despite welcoming shoppers since 1961, Mothercare's website and app are difficult to navigate. "I don't understand why they have the refine feature when it doesn't work," complains one user. The site also lacks any live chat option – a feature that can help customers and drive conversion. All of which means that shoppers find it easier to buy Mothercare products on Amazon than on the brand's own site, placing Mothercare in a far more competitive context where consumers can be easily swayed to buy from a rival.
Close the expectation gap, win over consumers and drive growthMatt Boffey, co-founder, Great State

Our proprietary research reveals Mothercare has to contend with tired-looking physical stores and a fulfilment system that frequently fails to deliver (literally). When things go wrong, its customer service team isn't resolving issues quickly either. In the past year, over half of negative mentions on social media were about poor service and time wasted.
Shop modernisation is showing some positive indicators, however: 40% of digital sales now come from iPad purchases made in store. Although Mothercare has a wealth of high-quality, helpful content on its YouTube channel, there is still no Alexa or other voice 'skill' for parents who might have their hands full. Improving the experience on offer will help drive positive brand perceptions more effectively than advertising alone.
After all, as Bill Bernbach once said: "A great ad campaign will only make a bad product fail faster."
Want to learn more?
At Great State, our three core practices - strategy consulting, experience design, and engineering - are set up to help brands meet the experience challenge. We can help marketers to identify expectation gaps and we can also design and quickly implement the right solutions to close them.
If you're a senior marketer battling irrelevance, sign up for Great State's London launch event on 28 March. Email matt@greatstate.co.uk to book your place.