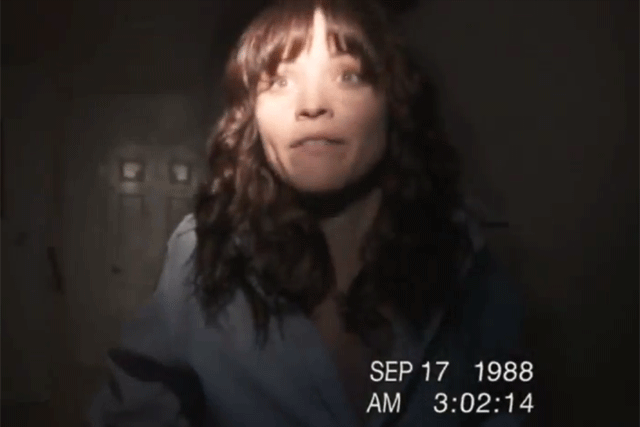 All last week, viewers were encouraged to enter a competition to attend a special event through Channel 5, its digital platforms and an advertorial in fellow Northern & Shell-owned newspaper, the Daily Star.
This week, the housemates have been set supernatural challenges and, as will be shown in tonight's show, the winning housemates got the chance to watch 'Paranormal Activity 3' in a custom-built Perspex box suspended above the audience.
Last night, members of the public who won tickets joined celebrities in the 500-strong audience as the film was screened in the 'Big Brother' stage area just outside the 'Big Brother' house at Elstree Studios.
Following the premiere, the Northern & Sell magazine OK! will feature a full-page advertorial spread of the occasion, with gossip from the red carpet and coverage of the event.
After the release of the film tomorrow (21 October), a tailored creative made by Channel 5's in-house team and including footage from the premiere will be aired in commercial airtime around Big Brother.
The deal was brokered between Channel 5's commercial team and WPP media agency MEC.
Agostino Di Falco, partnerships director, Channel 5 said: "To get this partnership off the ground has involved a great collaboration between Paramount, MEC, Endemol, Channel 5 and N+S press titles.
"It's fresh and innovative, putting a bespoke integrated campaign in front of mass audiences."
The product placement for the film follows a similar placement in 'Celebrity Big Brother' in September, with Touchstone Pictures release 'Fright Night'.
Follow Maisie McCabe on Twitter @MaisieMcCabe