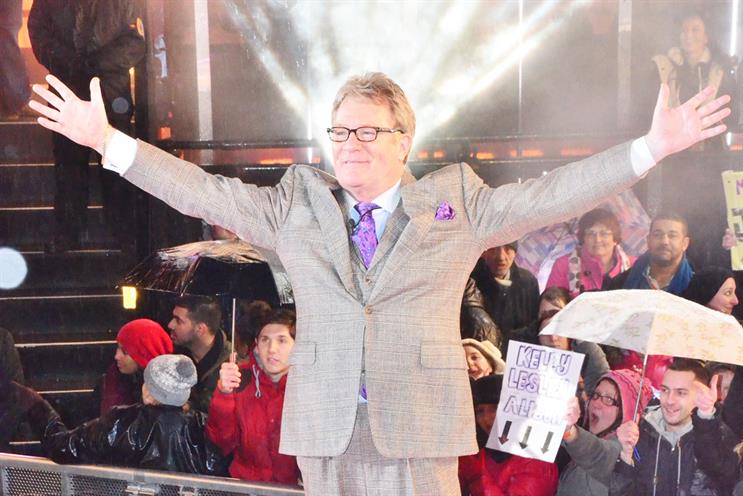 Who was the best Celebrity Big Brother winner ever? Some believe Jim Davidson's victory last week is right up there, while others with longer memories hark back to Jack Dee winning the first series in 2001. The country, by all accounts, is divided. But perhaps the most interesting point is the fact that anyone cares at all.
Few would have believed that Endemol's Big Brother franchise could attract regular audiences of three million some 14 years after its first appearance on Channel 4 and the infamous unravelling of "Nasty Nick" Bateman.
The show's arrival on Channel 5 in 2011, after a deal valued at close to £200 million, was arguably the biggest gamble in Richard Desmond's career. Three years on, with strong audiences and multimillion-pound partnerships with brands including SuperCasino.com and L'Oréal helping revenues rise 35 per cent in three years to £350 million, few can doubt the gamble has paid off.
A total of 21 million people tuned into this year's CBB, including more than a fifth (22.2 per cent share) of all 16- to 34-year-old female viewers. Across the full day of the final, Channel 5 beat Channel 4 for all viewers and 16- to 34-year-olds, according to Barb data.
The show's toxic mix of celebrities – including the love triangle of Lee Ryan, Jasmine Waltz and Casey Batchelor – clearly helped; while, in the presenter Emma Willis, the broadcaster has found its own compelling equivalent of Davina McCall.
Channel 5 also deserves credit for a range of new tasks that breathed life into the old format, including making housemates dress as huskies and live on "dog food", and the mock-up of an "adults only" pole-dancing club. The ensuing footage guaranteed coverage far beyond Desmond's own sycophantic Northern & Shell portfolio.
Stan Myerson, the joint managing director of N&S, calls the excitement around this series "fabulous" and notes it has been loved by viewers and TV critics alike. "The ratings speak for themselves," he says. "Nobody wanted it to end."
And it's not just on TV screens where CBB surpassed all expectations. This year's final was the 17-year-old broadcaster's most Tweeted-about show of all time, generating nearly 500,000 Tweets in one night. This compares with 27,000 Tweets for the BBC's Match Of The Day and just 6,400 for the nearest commercial rival, Hollyoaks.
In fact, according to Twitter data from SecondSync, the last two weeks of CBB helped Channel 5 beat ITV and Channel 4 in terms of social media engagement on most nights. Such metrics are becoming increasingly important when assessing the strength and vitality of a TV show. And as speculation mounts that Discovery Communications, Liberty Global and Time Warner's Turner Broadcasting are among those in discussions to acquire Channel 5, it is the kind of traction that will not have gone unnoticed.
Myerson calls it "knockout social impact" and adds: "For 19 of the 27 nights it was on air, Celebrity Big Brother was more Tweeted about than any other show on any other network at any other time period. That is a pretty outstanding performance and gives you an idea of the level of engagement the show has with its audiences, and is an exciting way of measuring the impact it has."
Like the show, the broadcaster appears to have peaked at exactly the right time. Sources suggest Barclays is preparing to send out information memorandums to interested parties in the coming days, with hopes still alive of valuations in excess of £700 million – equivalent to ten times Channel 5's expected earnings before interest and taxation this year.