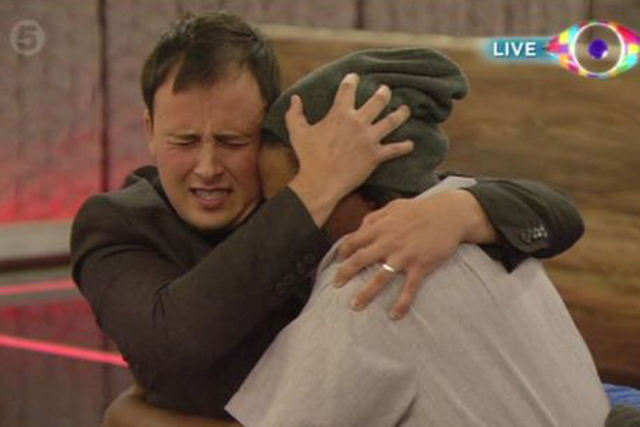 According to unofficial overnight figures, 'Big Brother: The Final' got an average audience of 1.48 million on Channel 5 and Channel 5 HD between 9pm and 10.30pm last night, a 6.6% share.
An additional average of 51, 516 viewers watched the final of the
Schwarzkopf-sponsored show
an hour later on Channel 5 +1.
The final of last year's 'civilian' series of 'Big Brother' had an overnight audience of 2.05 million viewers on 11 November, while
the final of the celebrity version was watched by 3.03 million viewers
in January.
According to figures supplied by Channel 5, an average audience of 1.6 million viewers watched this series of 'Big Brother', slightly below last year's average of 1.7 million but a decent performance for Channel 5 against the Olympics.
The current series is being investigated by Ofcom
after complaints about bullying and racism. An Ofcom spokesman said the investigation was ongoing.
Elsewhere last night the most watched channel at 9pm was BBC One.
'EastEnders' had an average of 6.72 million viewers between 9pm and 9.30pm, while 'Mrs Brown's Boys' was watched by 4.85 million between 9.30pm and 10pm.