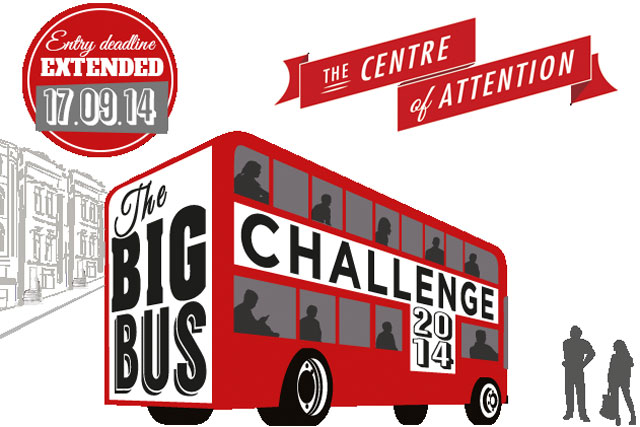 The Big Bus Challenge is calling for advertisers, agencies and creatives to come up with the best bus advertising designs, for the chance to win a bus campaign worth £200,000 (national) or £25,000 (regional) that will be seen by up to 30,000 people each week.
Additionally, the winning teams will receive £2,000 worth of department store vouchers.
Entrants can submit as many applications as they like, and templates can be found on the Big Bus Challenge website.
All finalists will be invited to an awards night in November.
Applicants can enter here www.bigbuschallenge.com.