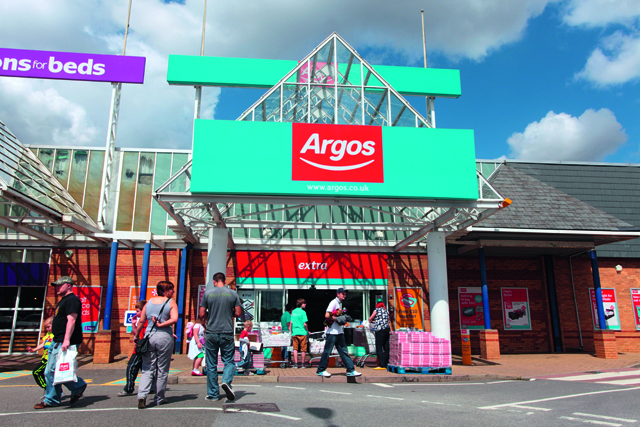 Over the past few years, the retail environment has undergone some dramatic changes, all of which have had major implications for the way we shop. As a result of advances in mobile technology, social media, multichannel connectivity, location-based services and home delivery, we no longer have to wait in a long queue at our favourite high-street store to purchase an item or check whether a particular product is in stock. Nor do we have to navigate our way around crowded aisles in the run-up to Christmas, or rush from one shop to another to make sure we are getting the best price. We don't even have to sit glued to our home computers. We can now shop and browse items while we wait for the bus.
More touchpoints along the shopping journey means that a huge amount of data is produced, and increasingly retailers are looking at how they can use this information to drive loyalty and differentiate themselves from the competition.
I believe it's the insight this data offers marketers that has been one of the most important industry developments in a long time. Never before has marketing, as a discipline, been so measurable,
or central to the business.
Indeed, the digital revolution has given marketers the capability to bust wide open the ROI and measurement argument. With the right tools and infrastructure in place, businesses can tell whether a customer is new or returning, what they have done on a website on previous visits, what products or services they have shown a high or low level of interest in, which campaigns they've been exposed to and so on. But in today's fast-moving world, this window of opportunity exists for only a short period. Any delay to allow that behavioural data to be analysed and acted upon renders it obsolete.
Thankfully, technology now exists to bring all this data together in one place. It can be done in real-time, so the insight gained can be acted upon in real-time, too, and by virtually anyone in the business – thus bringing this information into a single customer view becomes
much simpler.
The sheer scale of the numbers involved in analysing big data can seem overwhelming, but across every industry, marketers must remember: from big numbers come big insights.
The truth is that data actually lets marketers focus on creativity by taking out the guesswork in regard to what's working. A great idea will always be a great idea, but marketers now have at their fingertips the ability to turn that great idea into campaigns across channels that really do benefit the business' bottom line.
" Over the past few years we've invested in growing the percentage of
transactions that go through the web... We've focused on learning more about how customers use our online channels to optimise the online customer journey." - Jim Bassett, multichannel operations manager, Argos


Despite its high-street heritage, Argos has evolved into one of the UK's leading digital retailers. We have been working with the company to help harness its data and put it at the heart of its marketing strategy.
Argos had several key objectives based on supporting growth through its website. It sought a solution that could integrate data across multiple locations and suppliers, and link online browsing behaviour and outbound campaign activity. It also needed to produce insightful reports that, rather than comprising lots of indecipherable raw data, provided it with a clear picture of the types of customers coming to the Argos website, and their behaviours.
To achieve these objectives, Argos has employed several products within the Adobe Marketing Cloud.
Jim Bassett, multichannel operations manager at Argos, discussed the ways in which the retailer has altered its approach to digital-marketing and multi-channelling.
"Over the past few years we've invested in growing the percentage of transactions that go through the web," he says. "We've focused on learning more about how customers use our online channels to optimise the online customer journey.
"The Adobe team really understands the products, implementations and features, and has been very helpful in getting us the right systems and resources, plus training."
For its website, products such as Adobe SiteCatalyst® and Adobe Discover® reveal what customers in each channel search for and which experi­ences tend to produce the most conversions. It also creates segments, tagging and tracking elements.
Significantly, Argos is able to use these products to understand customer behaviour at a more granular level, identifying customer groups and journey types, and using that data to create a real-time view of customer behaviour.
As required, each week the software generates approximately 30 automated reports on the perform­ance of certain product groups, channels or customer types. These reports inform the company's financial and strategic planning, and optimise the value of each segment, thus making the most of its multichannel marketing opportunities, whether that's through social or web channels.
For an end-to-end view of every email campaign, Argos integrated the Adobe Analytics solution with ExactTarget, its email services provider. It also recently began using Adobe Survey, enabling it to combine qualitative data on why consumers make certain choices online with quantitative clickstream data of what they are doing online. Integrating Survey with SiteCatalyst provides a detailed review of survey responses and real-time trended behaviour based on customer scores. Argos has even taken advantage of some Adobe feature plug-ins, such as one that improves page-response time.
Adobe's work with Argos has transformed the way in which the retailer views its multichannel customers. It has also helped make some important improvements to its digital marketing strategy, which have resulted in several key benefits.
Argos and Adobe Marketing Cloud
Argos' diverse use of the Adobe Marketing Cloud has helped drive notable improvements in sales, ROI and visitor behaviour.
These results include:
Increased percentage of sales from online channels from 20% of total to 40%
Maximised value of some campaigns to deliver an ROI of 1500% to 7000%
Improved survey-response rates by 500%
Provided insight into visitors' behaviour to inform different campaigns
Delivered customised reporting on visitor behaviour
---
To find out more on how Adobe Marketing Cloud can help your business use its big data, please visit
us at www.adobe.com/uk/ and @AdobeMktgCloud