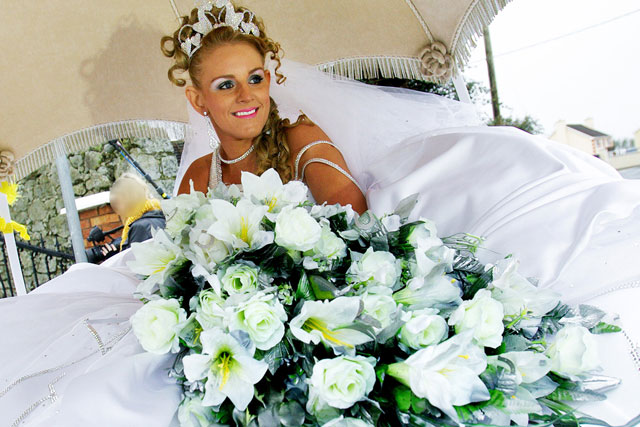 The peak came across Channel 4 and Channel 4+1 in the final five minutes of the show, which aired between 9pm and 10pm last night.
With an average audience of 4.8m million and a 19.9% share of the available audience, not including Channel 4+1, it was the highest rating show in its time slot.
It was ahead of BBC One's 'Prisoners' Wives', which managed 4.2 million, and ITV's 'The Biggest Loser', which managed 2.1 million.
The first series of 'Big Fat Gypsy Weddings' launched with a peak audience of 6.36 milion in January 2011.